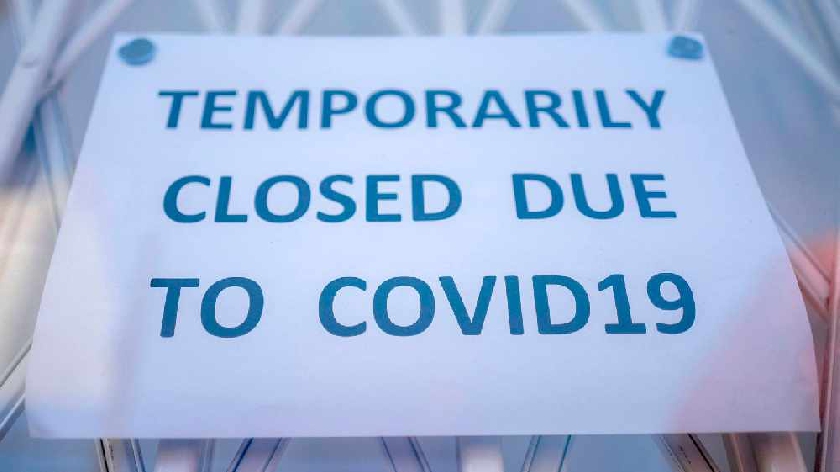 Milton Keynes Council has been provided a further £11,682,252 in Government funding to support businesses restart after lockdown.
As part of the Restarts Grant scheme, businesses in the non-essential retail sector will be eligible for one-off grants of up to £6,000, while businesses in the hospitality, accommodation, leisure, personal care and gym sectors, which are reopening later, will be eligible for one-off grants of up to £18,000.
Ben Everitt, the MP for Milton Keynes North, said: "I'm delighted MK Council is being provided with more than £11 million to support local businesses in Milton Keynes.
"Local businesses will be at the heart of our recovery from coronavirus and need support to help them bounce back strongly and help us build back better for the future.
"I hope the Council will allocate this funding as quickly and efficiently as possible to the businesses who need it most."
Iain Stewart, the MP for Milton Keynes South, added: "I am pleased with the high uptake by businesses in Milton Keynes for the Restart Grant.
"It shows that Milton Keynes wants to bounce back from the pandemic, and I for one am excited to be able to visit the numerous hospitality venues that are re-opening soon.
"Hopefully, this money will be distributed by the MK Council in a timely manner."
Cllr Pete Marland, Leader of Milton Keynes Council, said: "MK Council will, of course, distribute these grants as quickly as possible, as we have will all the other funding. Our team does an amazing job under a huge level of pressure.
"I'm sure our MPs will now support a full Public Inquiry to start straight away into why we are on our third lockdown, and to hold the government to account for why businesses, the public and our economy have been put into this situation in the first place. I think we have a right to know if this damage could have been avoided."
Businesses can find out more information on the financial support available by visiting Milton Keynes Council's website.
MKFM is also offering a series of free marketing packages to independent businesses in Milton Keynes to help them get noticed as we come out of lockdown.
All independent businesses in the borough of Milton Keynes are welcome to Open with MKFM and receive the following:
- Free listing on MKFM Business Directory
- Free MKFM Open and Close sign - Sponsored by Dread MK, suppliers of promotional products and clothing in Milton Keynes
- Free entry into our monthly draw to win one month's advertising worth over £500
- Priority booking to our monthly network event
- Free event listing on MKFM.com
- Free event listing on DestinationMiltonKeynes.co.uk
- Free on-air mention on MKFM's Shout Out to Help Out
- Free marketing consultation
- Free entry on Destination MK's website – for businesses in the visitor economy*
To find out more, and to sign up, please click here.