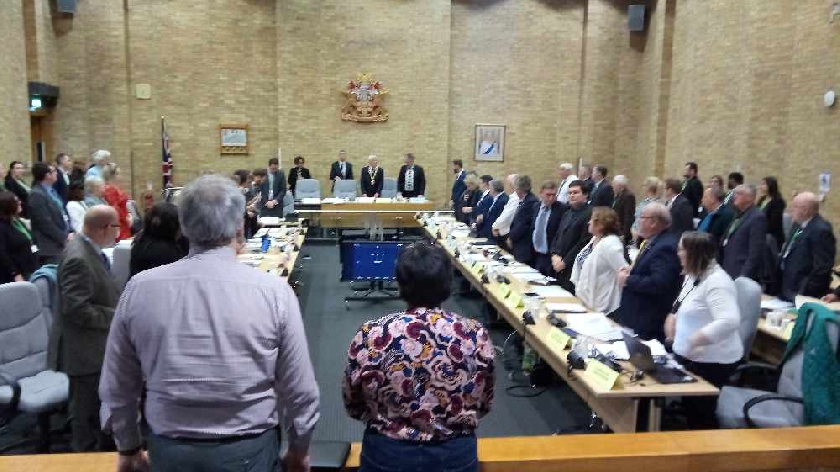 A council plan to refurbish a city underpass, call it a "wonderpass", and put moss on it in a bid to make it more attractive came under sustained attack this week.
Conservatives saw a plan to spend £75,000 on the creation of a green bridge, a green wonderpass and moss/lichen walls, as part of their damage maximisation exercise on Labour's budget.
"No underpass can be a wonderpass with people living underneath it," said Tory budget supremo Cllr Peter Geary (Olney) at the council tax setting full council on Wednesday.
Cllr Geary proposed spending the £75,000 instead on reducing street homelessness in Milton Keynes.
Supporting the amendment Cllr James Lancaster (Cons, Tattenhoe) said: "They're not wonderpasses, they are blunderpasses."
And instead of spending £250,000 on a scheme to create green roofs for bus shelters, the Conservatives proposed shifting that money, too.
They wanted to pay £5,000 for beehives at council buildings, £45,000 for bird boxes and bug hotels, and £220,000 for clearing drains and gulleys.
Two members of the public also urged the Labour council to change tack on the wonderpass issue.
One of them, Mohammad Imran, of Bletchley, said it was "insulting to rough sleepers" and urged the councillors to "see sense on this" and divert the money to help rough sleepers.
Labour believes it is not an either/or question with money being spent on reducing homelessness at the same time as other projects.
Council leader Pete Marland (Lab, Wolverton) announced extra spending on tackling the city's homeless issue, as well as ideas to help tackle climate change, and to improve the look of the city centre.
Moss apparently soaks up carbon dioxide, which makes it good for tackling climate change, a subject close to most speakers' lips during the meeting.
And Cllr Nigel Long (Lab, Bletchey West) insisted that there were no reasons for anyone to sleep on the streets of Milton Keynes.
"There is provision for temporary accommodation," he said.
"We have shifted responsibilities for rough sleeping to adult social care. People do not need to be on the streets in Milton Keynes."
The Conservative amendments were defeated by 36 votes to 17 as the council approved its council tax for the year from April.