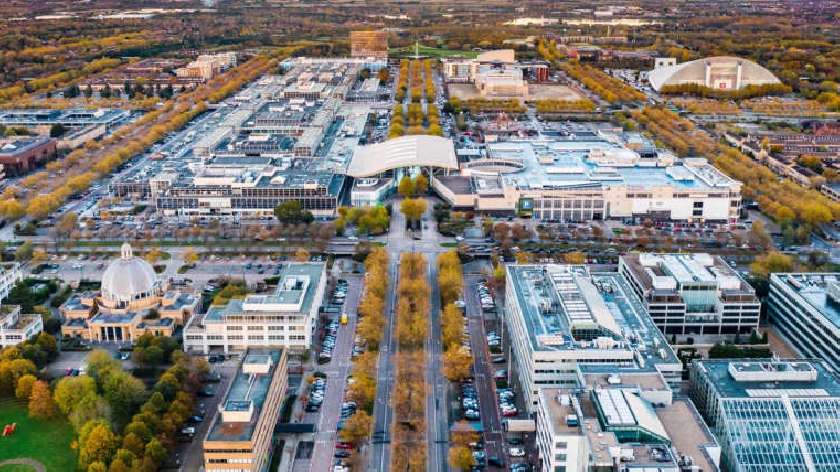 The funding will contribute to improvements in and around Bletchley town centre, more space for MK:U students in Central Milton Keynes and transport improvements.
The funding is part of the Government's Levelling Up Fund, which has been designed to invest in infrastructure that improves everyday life in towns and cities across the UK.
Milton Keynes Council will be putting forward bids which will include the acquisition of a key redevelopment site in Central Bletchley, to deliver a mixed-use scheme that will have major community benefits.
MK Council say that redevelopment plans will be subject to conversations with local people.
The plans could include new homes, flexible office space and areas for the community to enjoy.
The council is also looking to acquire office space in Central Milton Keynes. This space would be used for undergraduate students of the MK:U university, who will have a dedicated space to learn about new and emerging technologies.
Lastly, the third part of the bid focuses on improving connectivity and public transport. It also includes plans to upgrade Monkston and Brinklow Roundabouts on the V11.
Leader of MK Council, Cllr Pete Marland said: "If we're serious about levelling up we need to start delivering projects like these that make a genuine difference for local people. There's endless potential across Milton Keynes and we run the risk of falling behind if we're not able to get on with the job of creating these opportunities.

"The bids we have put together are ambitious and reaffirm our position as one of the fastest growing cities in the country and I'm looking forward to working with everyone involved to bring these projects to Milton Keynes."
A council meeting to approve the decision to submit the bids is set for 14th June.