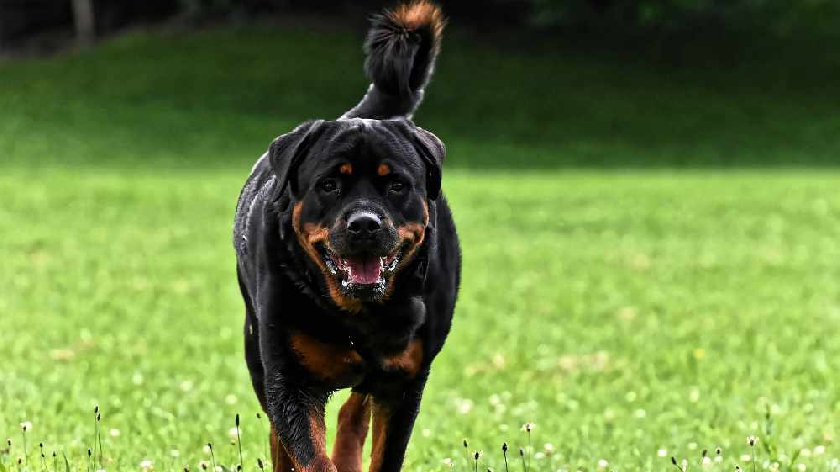 Library photo
Two rottweilers that were running loose and attacking dogs in Milton Keynes yesterday (26/4) have been returned to their owner while investigations continue.
The large dogs had reportedly escaped and were seen roaming freely around the Wolverton and Greenleys area of the city yesterday morning.
These rottweilers were involved in two severe attacks on smaller dogs. One incident took place near the Wolverton swimming pool, where the dog was left with serious injuries that required treatment.
And the other incident took place in Greenleys, where another small dog was attacked and tragically died as a result of its injuries.
Thames Valley Police is currently investigating the incident and has issued the dogs' owner with a Community Protection Notice (CPN).
MKFM can reveal that the two rottweilers in question have been returned to their owner, who must keep them under control or face being arrested.
A police spokesperson said: "An investigation is underway and members of the public will see more officers out and about in the area as our enquiries continue.
"We are appealing for any witnesses to this incident or anyone who has video footage to get in touch. We would also like to encourage the owner of the dog who sadly died to come forward so that they can assist with this investigation.
"The owner has today been issued with a Community Protection Notice (CPN) requiring the dogs to be kept under control at all times.
"If this is breached, the owner can be arrested."
Anyone who has information surrounding this incident can contact Thames Valley Police on 101.
READ MORE: Dog dies after being attacked by rottweiler on the loose in Milton Keynes