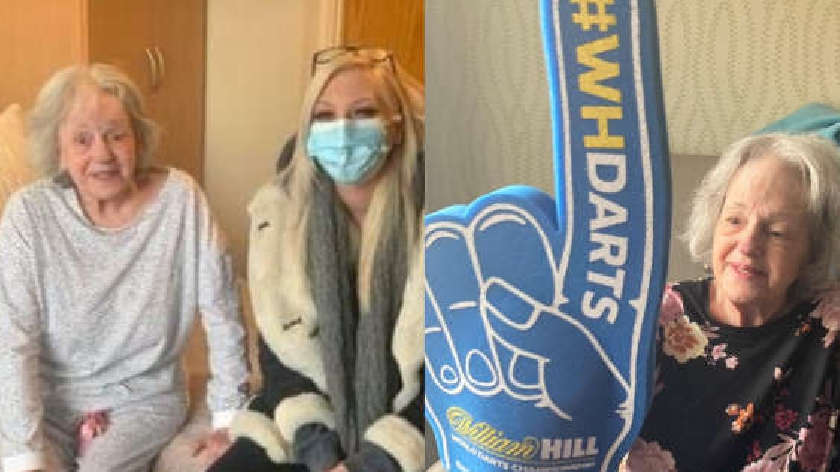 June from Milton Court Care Home received a special visit from her favourite darts player this Christmas.
Staff at Milton Court Care Home arranged for one huge darts fan resident to receive the Christmas present of a lifetime.
77-year-old resident June, is not only a darts 'super fan', but she loves Milton Keynes darts champion Fallon Sherrock too. Staff said they are aware of Junes love for Fallon as "she talks about her more then her own children".
A spokesperson for Milton Court Care Home wrote: "Following all COVID protocols and government guidelines we where able to surprise June with a visit from Fallon as a Christmas present.
"June was shocked and surprised when World Darts Champion Fallon turned up in her room one afternoon."
When asked how June felt about Fallon's visit, she said "it's the last thing I expected when I came out the toilet. I was overcome with happiness."
Home Manager Dionne Pearson also managed to get her hands on some darts memorabilia from Sherrock's match at Alexandra Palace.
Dionne arranged an individual personalised present for every resident and staff member this year at Milton Court Care Home.