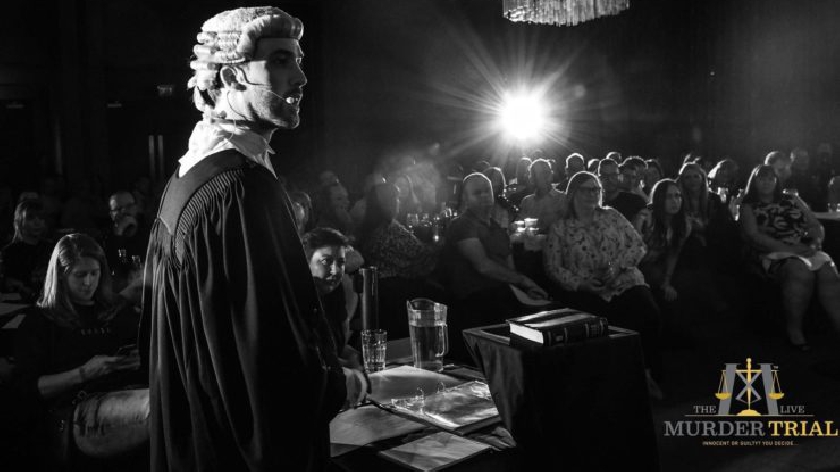 This year, a live social experiment is coming to Milton Keynes, where you could be working alongside real barristers to find out whether somebody is guilty of murder.
In March, residents of Milton Keynes are invited to take a seat on a jury and cast their verdict during a fictitious murder trial.
The trial is designed to test the robustness of the UK's justice system, with the same trial being replicated over 200 times to audiences nationwide. Once the tour finishes, the full national results will be released to discover whether there is a variation region by region and city by city.
During the event, jury members will be asked to consider whether Mr Paul Sutton is guilty of the murder of the Brewer Brothers, who disappeared on boxing day in 1993.
Working inside the fully immersive courtroom, tables of 12 will form a jury to deliberate evidence before returning a verdict.
There will also be street food vendors, prosecco, craft ale, and a gin bar.
Samuel Piri, The Executive Producer, said: "Following last years successful series of experiments we have responded to audience demand by returning with a whole new case in 2020, we have transformed our offer to a big top experience meaning jurors can sign up to take part for a little as £20.00 and we can visit more locations than ever before.
"This is an exciting opportunity to see what juror service is actually like and to ask the public to make one to most difficult decisions there is to make. Is this man guilty of the charge of murder?"
The experiment will take place in MK from 17 to 22 March 2020. Find out more: www.themurdertriallive.co.uk