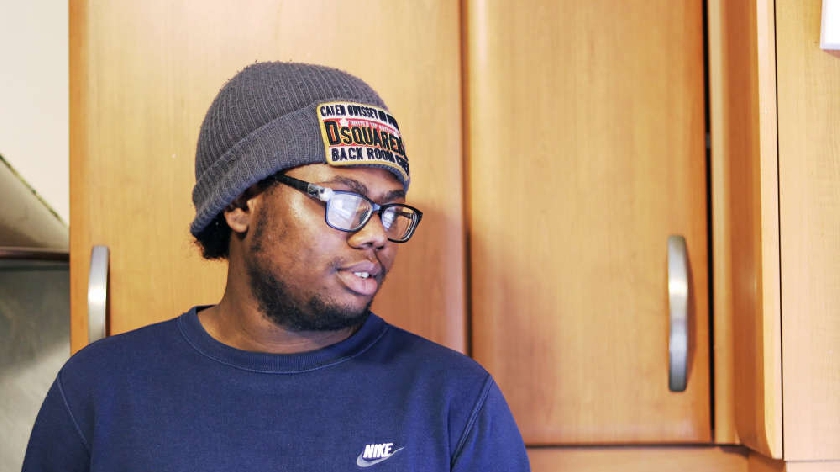 National youth homelessness charity, Depaul UK, is marking this World Homeless Day by calling on MK residents to open their homes.
A reduction in Universal Credit has come immediately after the furlough scheme has ended and the charity believes the reduction in the government's financial support is likely to push those already at risk of homelessness over the edge.
In preparation, the team are urgently looking for volunteers in MK to support their homelessness prevention service, Nightstop.
Nightstop is a community-led solution to prevent young people from spending a night on the streets or in an unsafe place. Volunteer hosts open up their homes for one night at a time to 16-to-25 year-olds in need of a warm and safe place to sleep.
The volunteer recruitment drive launched this summer but the service is in urgent need of more hosts in order to meet the coming demand.
Lucy Kilbane-Simpson, Nightstop Coordinator, Depaul UK in Milton Keynes, said: "We are so pleased to be able to offer Nightstop to the local community, however, as it is a volunteer-led initiative, we cannot run the service without the help of the public. The latest reduction in the government's Covid-19 support comes at a time when the country is also seeing drastic food and fuel price rises."
"The effect of this perfect storm is likely to be devastating for young people in our town, many who have just lived through a period of incredible financial difficulty and extended uncertainty over their futures. We want to be there to support those who need us, when they need us."
Nightstop hosts come from all walks of life and are in control of how often and when they volunteer for the service. They are all vetted and given full training and continual support to ensure that they, their families and the young person who stays with them remain safe.
Similarly, all guests are checked, to ensure they are appropriate to be placed in the home of a volunteer.
Amy Smith, National Prevention Services Manager, Depaul UK, added: "Families are currently experiencing pressures in ways never seen before. These stresses can have a severe impact on household relationships. Where Nightstop offers a respite for those who have nowhere to stay, Reconnect helps bring families safely back together.
"Through our Reconnect service, we provide a safe place for families to communicate with one another and learn how to overcome conflict. The aim is to prevent the need for a young person to leave their home. At the very least, we help any young person strengthen their support networks so that they can make a success of independent living."
Nightstop in MK is the result of a partnership between Depaul, Milton Keynes Council and Milton Keynes Homelessness Partnership.
Tracey McCillen, CEO, Milton Keynes Homelessness Partnership (MKHP) said: "MKHP is a network of organisations who connect to prevent and end homelessness in Milton Keynes. We are pleased that Depaul is a Recognised Partner in that network. It is crucial that we look at homelessness amongst young people in Milton Keynes. You don't have to be street sleeping to feel unsafe or unwelcome. We have to prevent young people across Milton Keynes losing their homes and their safe space, ending up sofa surfing or on the streets.
"Depaul's Nightstop and Reconnect services are part of the solution. We have seen the compassion and generosity amongst the people of Milton Keynes during the pandemic. We need that support again. By offering a safe space in your home, as part of a supported and structured service, you can help us to enable a young person to get back on track. We need the public to take action now and help us all prevent homelessness in Milton Keynes."
To find out more about becoming a Nightstop host in Milton Keynes, email nightstop.mk@depaulcharity.org.uk or call the team on 0330 555 0180.
Depaul UK will also be hosting a number of online information sessions for those interested in volunteering. Click the below link to register for the next event and follow @DepaulMiltonKeynes on Facebook for regular updates: