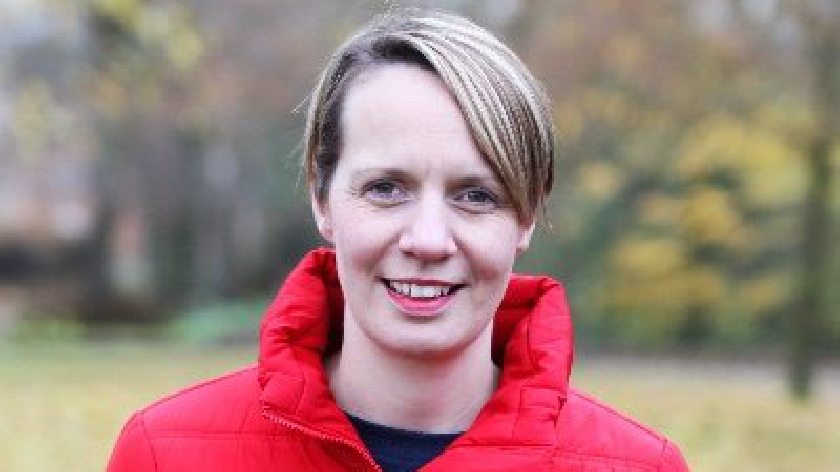 The Labour Deputy Leader of Milton Keynes Council will be standing down at the local elections next week.
Cllr Hannah O'Neill has represented the Woughton area since 2008 and the Woughton & Fishermead ward since 2014.
Hannah has been Deputy Leader of the Council since 2014 and holds the Adult Health and Wellbeing portfolio, and over the past year has been at the forefront of the council's efforts to keep people safe leading the Public Health team.
She has twice run to represent MK South in parliament and is respected across party lines for her work tackling issues such as domestic violence and hate crime.
Hannah is standing down due to family commitments while other Labour councillors such as former Cabinet member Martin Gowans (B East), Charlie Wilson-Marklew (Stony), Paul Williams (CMK) and Norman Miles (Wolverton) will also be standing down.
The veteran leader of the Lib Dem Group, Cllr Douglas McCall, will also be retiring.
Cllr Hannah O'Neill, Labour Deputy Leader of Milton Keynes Council, said: "It is with a really heavy heart and after much soul searching, I have decided to stand down from MK Council to move on to new things.
"I have not taken the decision lightly. I was in my 20s when I was first elected and I'm a bit older than that now. My life has changed so much and the past year, during the pandemic, has been very, very demanding. It is time to move on and do something new. I have worked hard to do my best in all the roles I've done, but the one most dear to me is serving the residents of Woughton & Fishermead, and that's what I will miss most."
The Leader of Milton Keynes Council, Cllr Pete Marland, is "sad" about Hannah's departure from the Council.
He said: "I tried to talk her out of it but she feels it's the right time. I can't have asked for a more supportive deputy over the past 8 years. It is a huge privilege to have worked with her and I've seen first-hand the passion she brings to her role.
"Her work with social care and public health over the past year has been outstanding, and when you look how other councils are going bust and downgrading social care services, the fact Hannah has improved our services and brings them in on budget is a huge reason why MK Council is in such a stable financial position. I'd like to thank her for all her public service and I only wish she could have been our MP."
Hannah concluded: "I'm still passionate about fairness and I'm sure I will pop up again at some point, it is in my blood. I want to wish Pete and MK Labour well although I'm now looking forward to some evenings simply watching TV."