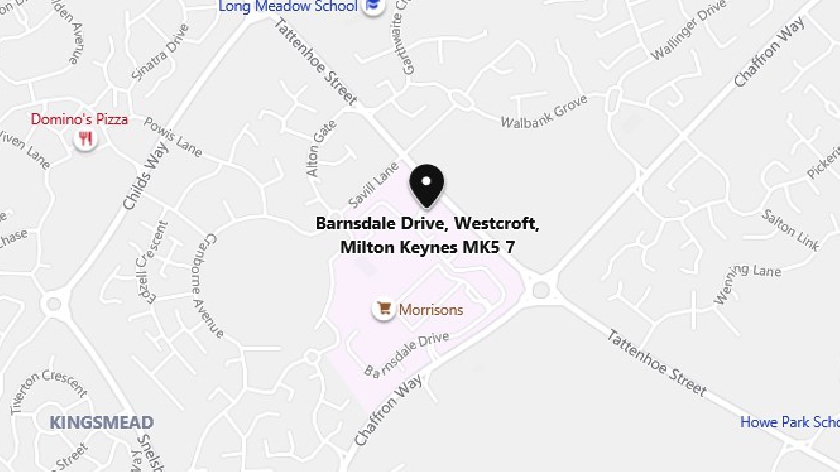 A developer is planning to make its second bid – the fourth in total – to win permission to build retirement flats next to a Milton Keynes supermarket.
McCarthy & Stone was rebuffed earlier this month in its first bid, to build 46 extra care homes on the spare piece of land off Barnsdale Drive, close to the Morrison's supermarket.
The triangular piece of land in Westcroft has been the site of two previous pitched planning application battles since 2014.
Six years ago Ideal Care Homes saw two planning applications refused.
They also took one of the decisions to the Government on appeal but lost.
Now McCarthy & Stone is working with the landowner, Safeway Stores, to get something built there.
There would also be communal facilities, parking and landscaping at the site.
A spokesman for McCarthy & Stone said the company is disappointed that the council has "chosen to refuse the application".
But they can see a way forward to win the battle for the principle of the development.
"We are pleased in reading the officers' report that there is clearly a positive way forward for the application; there is local support and no objections from the parish council," said the spokesman.
"It is disappointing that the council have chosen to refuse the application when a positive outcome was clearly in sight.
"However, we look forward to working positively with the council in the near future to resolve the outstanding minor matters."
The company says it remains committed to "delivering homes for older people in Milton Keynes and assisting in meeting this critical need for accommodation."
In refusing the application planners gave four main grounds for their decision, which was made on May 20.
It was made by delegated decision, without the involvement of an elected committee.
In coming to her conclusions, senior planning officer Lakeisha Peacock said the proposed development would "negatively impact the established character and established design principles within the area".
The plans also failed to pass because the developers did not show how they would protect the wildlife.
It also lacked an assessment of flood risk.
And, the council officers said, the developers had "has failed to enter into an agreement to secure the necessary contributions to make this development acceptable".