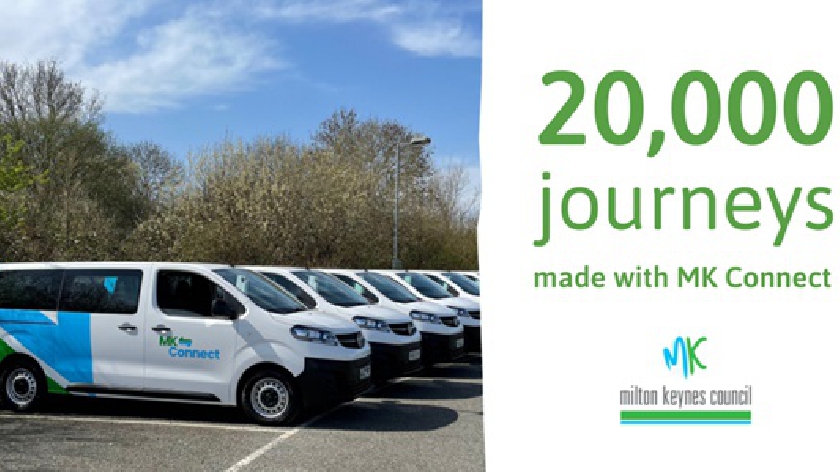 Over 20,000 journeys have been made with the newly launched dial-a-bus service in Milton Keynes.
In April, Milton Keynes Council replaced its "underused" subsidised bus services with the demand-responsive transport system called MK Connect.
This service works alongside the commercial bus network, such as Arriva, to make public transport available anywhere in the borough as journeys are not restricted to bus routes.
Residents can simply book their trip through an app or over the phone, and the service ensures passengers are collected and dropped off within 400m of their location and destination.
Milton Keynes Council says that their MK Connect vehicles are currently picking up around 600 riders each day and taking them to their destinations.
Cllr Jenny Wilson-Marklew, Cabinet Member for Climate Change and Sustainability, said: "MK Connect is proving to be an increasingly popular way for people to get around the city. We're pleased with how the new service has integrated with existing commercial routes, so only journeys that can no longer be made by bus are being transferred to MK Connect.
"As a frequent user of the service myself, I know MK Connect is providing a much more efficient and cleaner way to travel for our residents."
The service was rolled out in April and is in line with the Government's expectations for an integrated network as part of the national bus strategy.
Passengers using a wheelchair or who have a disability are matched with a fully accessible vehicle, and the service is accessible to passengers with vision, hearing and other requirements.
For more information about MK Connect and how to download the app, please click here.