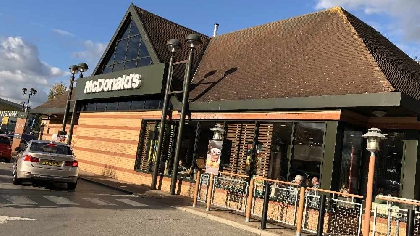 Following the disturbance on the 14th May outside Westcroft McDonald's, Milton Keynes fast food outlets have jointly banned the suspects from all stores.
MKFM reported on the disorder last week, at around 3:30pm, police were called to McDonald's in Barnsdale Drive following reports of violent disorder involving several youths carrying machetes, knives and wood.
The suspects have now been banned by the local fast food outlets - McDonald's, Pizza Hut and KFC.