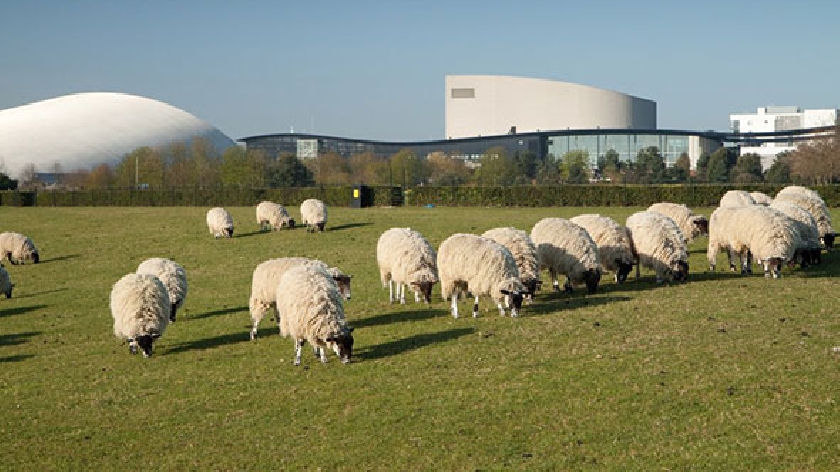 Dog owners have been advised to understand their responsibilities and the law surrounding livestock worrying, as multiple sheep were put down in Milton Keynes last year.
Sheep do not cope well with stressful situations, and worrying livestock can have serious effects often resulting in the sheep having to be put down.
In 2019, a number of sheep in Campbell Park had to be put down, and as a result The Parks Trust has asked dog owners to keep their pets on leads whilst in the park during grazing periods.
On Thursday (20/2), the grazing sheep returned and will remain there until the end of March.
The CLA South East, which represents thousands of landowners and farmers including those in Buckinghamshire, has offered advice to dog owners during this time.
Megan Lock, Rural Adviser, said: "We would advise owners to keep their dogs under close control when walking through fields of livestock, particularly sheep at this time of year, and to always stick to public rights of ways.
"It is the owner's responsibility to keep their dog under control and we are also raising awareness about the potential consequences of not doing so. Livestock worrying is a criminal offence and a fine of £1,000 can be handed out.
"It is important that every instance of livestock worrying is reported to the police. This will allow for a more accurate picture of the scale of the problem to be built up and assist the police and Government to determine what resources and powers are required in order to effectively tackle the problem."
Livestock worrying is a criminal offence under the Protection of Livestock Act 1953. Livestock worrying is defined as attacking or chasing sheep.
If a dog is in the act of worrying livestock, or there is likely to be serious damage to livestock, call the police on 999. Alternatively, after an attack, call 101 to report an incident. The CLA state that photographs and videos of the incident/damage can be useful.