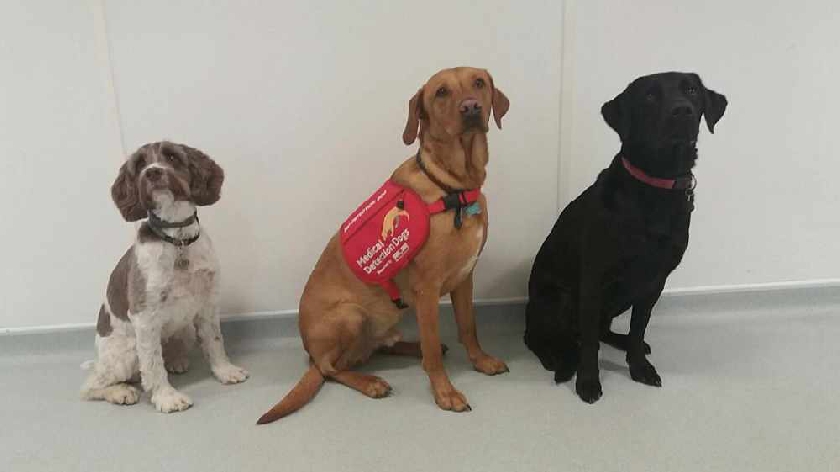 The popular Dogs Day Out is returning this year to raise funds for local charity Medical Detection Dogs.
Staff and volunteers from the charity, which trains dogs to detect diseases such as cancer and even COVID-19, will be hosting the fundraising event in Swanbourne.
Taking place on Sunday 5th September, it will be suitable for humans and their four-legged friends.
For the canine visitors, there are gun dog scurry events to compete in, a companion Dog Show with prizes and a variety of have-a-go events such as an agility course.
For the humans, as well as the competitions and activities, there will be some opportunities with stalls offering dog products, a tombola, a raffle and more.
A spokesperson for Medical Detection Dogs explains the importance of the event: "Dogs Day Out is a fundraising event for Medical Detection Dogs with all proceeds going to the training of dogs to save lives using their amazing sense of smell.
"The charity has trained Bio Detection Dogs in its Milton Keynes training room to detect diseases such as cancers, Parkinson's and COVID-19 and Medical Alert Assistance Dogs to alert individuals with complex health conditions such as PoTS and Type 1 diabetes when they are about to have a medical emergency."
For more information on the charity, and the upcoming event, click here.