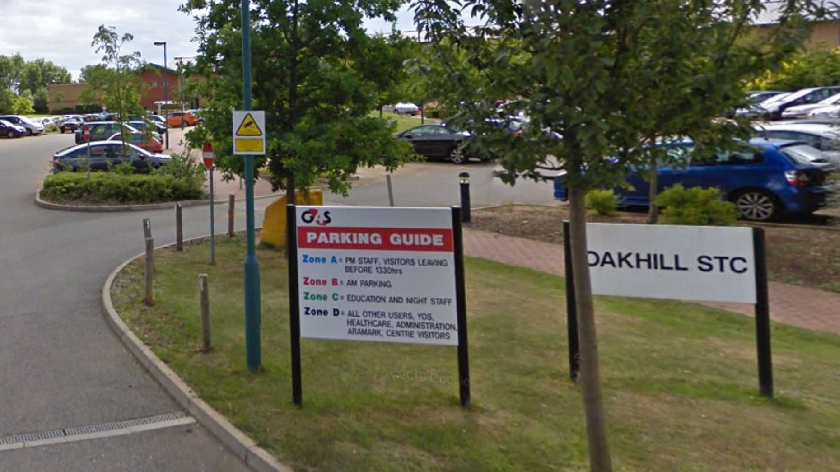 Oakhill Secure Training Centre in Milton Keynes is run by the company G4S and houses up to 80 young offenders aged from 12 to 17.
A joint report by Ofsted, the Prisons Inspectorate, and the Care Quality Commission urges Mr Raab to take urgent action.
The report highlighted very high use of force, frequent violence, and the safeguarding of vulnerable children in disarray.
Reports say that children have been locked in rooms for an average of 19 hours a day, sometimes even rising to 23 hours.
Following concerns, the child prison was shut down and the children removed in 24 hours.
The secretary of state now has 28 days to respond with a plan outlining what action will be taken.
A Youth Custody Service spokesperson told Sky News: "These findings are completely unacceptable. We have been concerned about progress at Oakhill which is why we asked Ofsted to carry out an inspection.
"Improvements have since been made and G4S has appointed an experienced interim director - but it's obvious this needs to go further and faster.
"We are now considering urgent next steps for the future of Oakhill and all options remain on the table."
Andrew Neilson, director of campaigns at the Howard League for Penal Reform said the report should be the "final straw", adding: "It is time to close the secure training centres and ensure that boys and girls in trouble are given the care and support they need."
He said: "The distressing realities revealed in this inspection report echo what the Howard League has seen through its own legal work with children in custody during the pandemic and before, with boys locked in their cells for hours on end without fresh air or face-to-face education.
"The Howard League opposed the creation of secure training centres in the 1990s. In the decades since, hundreds of boys and girls have been harmed and abused while private companies have profited from their misery."