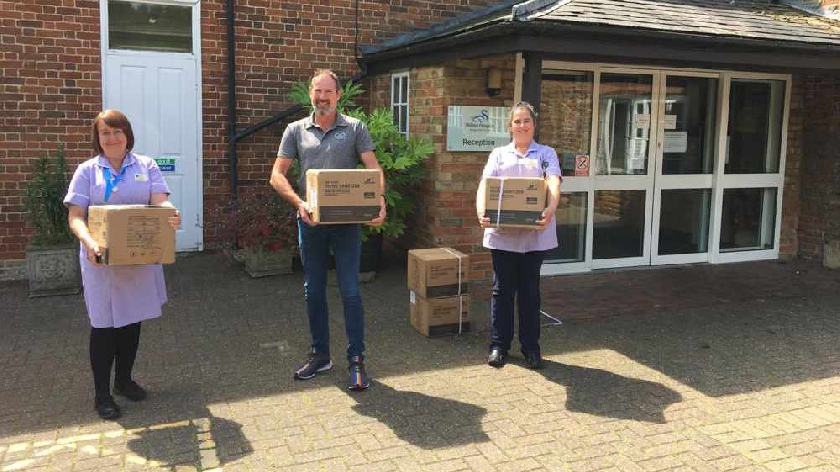 Local promotional clothing and products specialists, Dread has responded to the call of Willen Hospice for additional supplies of PPE (Personal Protection Equipment) and hygiene products.
Dread who has been supplying local businesses, authorities and health care establishments throughout the pandemic supplied much needed 1,000 bottles of hand sanitiser.​
On receiving the items, Jackie Meissner, Associate Director of the In-Patient and Community Services said, "On behalf of everyone at Willen Hospice, I'd like to say a huge thank you to Dread Workwear for kindly donating five boxes of hand sanitiser. During these tough times, hand sanitiser is essential to the Hospice. It helps to keep all of our hard-working staff safe, on the In-Patient Unit and in the community in patient's homes, it also enables friends and families to visit their loved ones."
In response, Dread Managing Director, Dan Wheeler stated, "It's our pleasure to be able to help such a great institution."​
With back to work plans well underway, Dread continues to hold and receive stock on a wide variety of PPE and hygiene products.