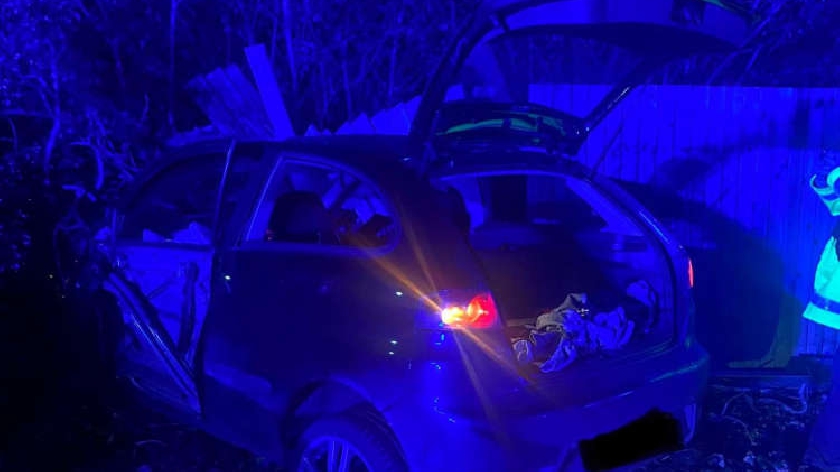 @TVPRoadsPolicing
Last night (04/01), police were chasing down a car that was heading towards Milton Keynes reaching speeds in excess of 100mph.
Officers from the Milton Keynes Roads Policing Unit joined officers from Taplow and Amersham in a high speed car chase last night.
The car, which was heading towards Milton Keynes, was a black seat on false plates.
TVP said: "The vehicle contained a male who is very well known to police and wanted for several offences. Intelligence suggested the male was involved in the supply of controlled drugs and carries dangerous weapons."
After failing to stop for police, the vehicle was seen reaching speeds in excess of 100mph.
The chase came to an end when the driver lost control and crashed. Both the driver and passenger were uninjured.
Thames Valley Police posted on Facebook: "On searching the vehicle, a quantity of drugs were located along with cash. The driver had an expired provisional driving licence and had no insurance, again a complete disregard of the law. He has also only recently come out of a disqualification period.
"The driver was arrested for failing to stop for police, dangerous driving, possession with intent to supply cannabis, driving whilst over the specified drug limit, driving otherwise in accordance with a licence and no insurance.
"It's safe to say, another dangerous driver and criminal off our roads"