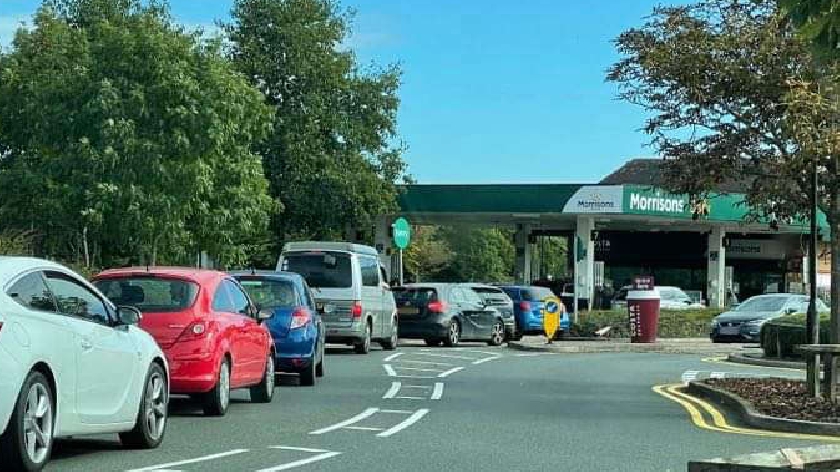 Pictures show busy forecourts across Milton Keynes as drivers are being urged by the government to "buy fuel as normal".
Ministers will meet this afternoon for urgent talks on how to address the current shortage of lorry drivers, after the transport secretary told Sky News that motorists should "carry on as normal" when it comes to buying fuel.
The developments come as BP said on Friday afternoon that between 50 and 100 stations are affected by the loss of at least one grade of fuel, with around 20 of its 1,200 sites currently closed through loss of delivery supply.
The issue has been blamed on the nationwide lack of HGV drivers.
Currently, no Milton Keynes petrol stations have been made to close despite several reports on social media mentioning shortages across the city.
MKFM has spoken to several petrol stations across Milton Keynes who have all said there is no need to panic buy.
A spokesperson for the BP garage on Portsway said: "We are busy, but supply is good. There's no problem here."
A Tesco spokesperson said: "We have good availability of fuel, with deliveries arriving at our petrol filling stations across the UK every day".
Tesco said only two of the 500 petrol stations it operates were currently affected, describing the impact as minimal and ensuring that supply is replenished whenever this happens.
Asda, Shell and Morris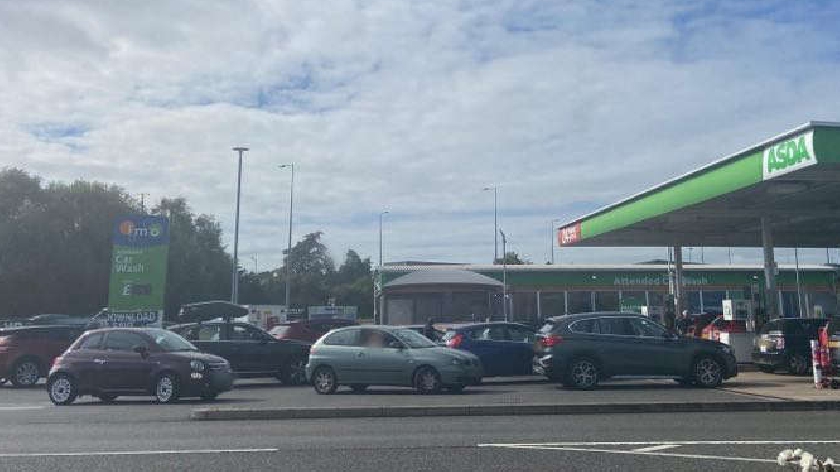 ons said they were not affected by shortages despite queues.
Milton Keynes Council has said: "There's no need to panic buy petrol in Milton Keynes. Please follow government guidance and buy fuel as and when you need it."
The shortage of drivers - estimated at more than 100,000 by one industry body has been blamed on a confluence of issues including non-UK workers affected by Brexit, pandemic delays holding up HGV tests, and drivers being caught up in the "pingdemic" of COVID alerts earlier this year.
The Road Haulage Association (RHA), the trucking industry body, has called on the government to allow short-term visas for international drivers to enter Britain and fill the gap, while British drivers are being trained for the future.