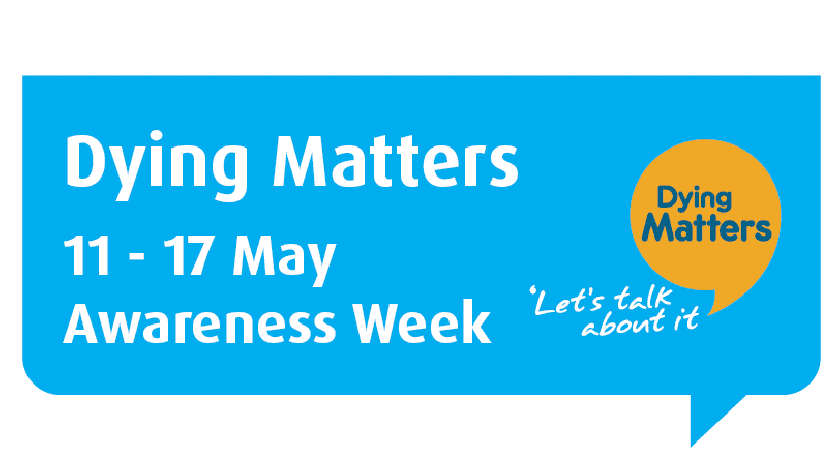 Willen Hospice is encouraging people across Milton Keynes to discuss the often-taboo subject of death and dying, with their loved ones during Dying Matters Awareness Week.
The initiative is part of the national Dying Matters Awareness Week campaign that continues throughout the week until Saturday, 18 May 2020, highlighting the theme 'Let's talk about it' and encompassing topics based on death, dying and bereavement.
In a video to promote the initiative, Charlotte Bird, a counsellor at the Hospice said, "Many people ask me what to say to people when they've lost a loved one, and there's no right or wrong answer. But if you're worried about saying the wrong thing, then instead of emphasising what to say to them, think more about how you can listen to them. They don't want to be pitied, or for you to feel sorry for them, but more that they want you to understand how they feel at this difficult time, and that you are willing to just sit and listen."
A doctor at Willen Hospice has recorded a three-part podcast about the questions commonly asked by patients.
https://www.youtube.com/watch?v=kMtWk_EEFzg
https://www.youtube.com/watch?v=Bqg2z0oSs9g
The Hospice has uploaded several blogs and other resources to their website for anyone who wishes to know more.
Willen Hospice is also encouraging people who haven't yet written a Will, to consider contacting one of its participating Will Month solicitors. They are offering to write a legally binding Will in return for a donation to the Hospice.

The Hospice not only cares for end-of-life patients in their own homes and in the In-Patient unit, but ongoing bereavement services are also offered to any relatives or friends of patients who have been cared for by Willen Hospice.