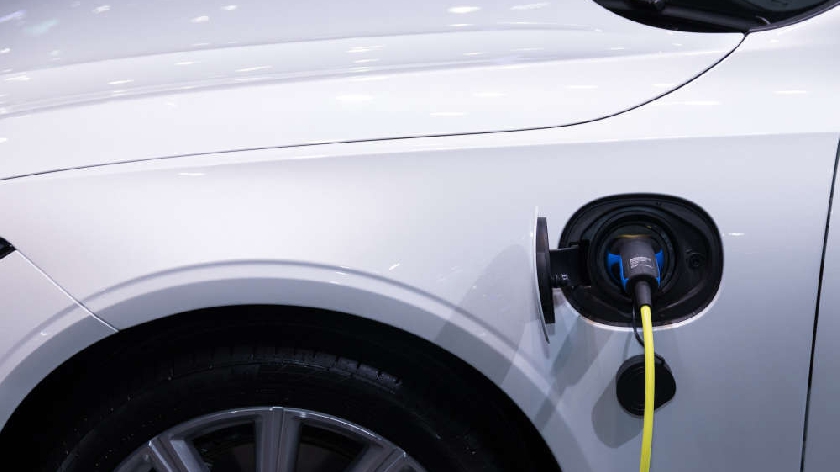 Intertek Group plc, a leading Total Quality Assurance provider to industries worldwide, has opened its new double-award winning EV Centre of Excellence for high voltage EV propulsion systems in Milton Keynes.  
Powered by the latest innovative technology, the state-of-the-art testing centre will further enhance Intertek's offering for customers in the automotive sector, helping manufacturers accelerate their equipment and systems capabilities in the fast-developing world of electric and hybrid vehicles.
The official ribbon cutting ceremony saw a number of leaders from the automotive industry attend, along with the Member of Parliament for Milton Keynes South, Iain Stewart, who welcomed Intertek's investment into the region. In addition, Intertek and the centre were awarded Automotive Testing Magazine's prestigious Company of the Year prize and Engine Testing Facility of the Year, with both awards presented at the opening ceremony by the publication's editor, Rachel Evans.
The rapid development and global adoption of EV technologies, combined with technical challenges, government commitments to reducing emissions and continued investment in charging infrastructure mean that the demand for comprehensive, independently verified Total Quality Assurance solutions is growing rapidly within the automotive industry. With road transport accounting for over 10% of global greenhouse gas emissions, a rapid global transition to zero emission vehicles is vital to meet the goals of the Paris Agreement on climate change. EVs will offer huge opportunities as part of the 'Green Revolution' for jobs and growth, cleaner air, improved public health and enhanced mobility solutions.
At this new Intertek facility, clients will be able to access world-class technical expertise, pioneering innovation and leading services in one location. It supports their increasing need for fast, bespoke, expert testing services and rapid results together with the latest knowledge and experience of the changing industry landscape. As we accelerate at rapid pace into a more sustainable future, the automotive industry has a critical role to play in the energy transition and the EV Centre of Excellence will enable Intertek to build stronger relationships with clients, industry bodies and governments.
Intertek has been a force for good for over 130 years, bringing quality, safety and sustainability to life and is committed to playing its part to help address the effects of climate change. Connected to our BBEB movement, we will help inspire and inform the world's communities about the shift to a more sustainable and lower carbon economy as well as greater personal safety and wellbeing.
André Lacroix, Chief Executive Officer of Intertek, said: "With a tipping point having been reached, sustainability is the movement of our time and we are now accelerating towards a cleaner future of mass-market all-electric vehicles. When it comes to transportation and mobility, the future has already arrived. The EV industry has a pivotal role to play in the UK's and the world's transition to a low carbon economy and our new award winning, state-of-the-art facility will offer the world's leading automotive manufacturers a unique technology, innovation and experience centre with industry-leading, end-to-end ATIC services purpose built for the world's rapid global transition to zero emission vehicles.