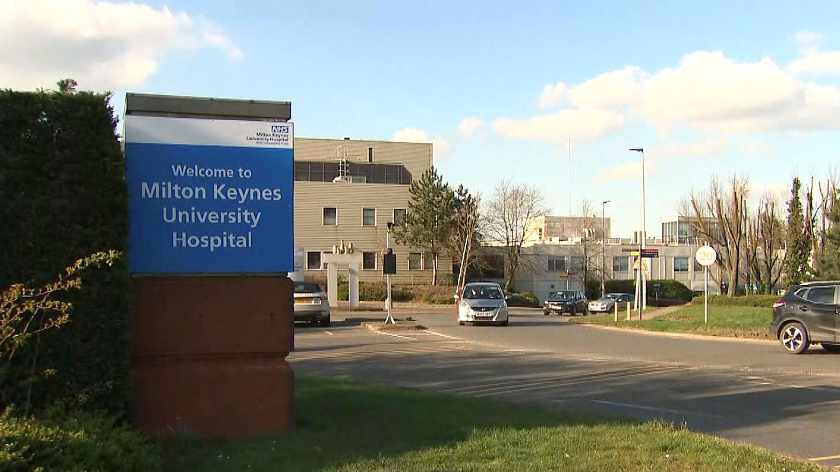 MKFM can reveal that Milton Keynes Hospital is currently seeing more coronavirus patients leave hospital having recovered from the virus.
When in conversation with MKFM, Professor Harrison, Chief Executive, was asked about the extent of coronavirus recoveries in the hospital. He said that the hospital are seeing more people leave having recovered from the virus compared to those who are passing away, adding: "From my perspective, we obviously see the very tip of the number of people who have COVID-19, so those that are sick enough and require hospital intervention.
"When we look at the international figures we know that around 8/10 people who have COVID-19 have it in a relatively mild to moderate severe way but don't need hospital admission. There are around 15-17% of people that do require hospital admission and those are the ones that we have been seeing here. I think it is important that your listeners understand that roughly 8/10 people don't require any sort of hospital intervention."
He also revealed that there are currently 26 coronavirus patients being treated at Milton Keynes Hospital (as of 10:00 on 20/5) compared to 72 during the peak, which means today (20/5) there is a 36% decrease.
On 30th April, Boris Johnson announced that we had "passed the peak" of the outbreak. During that time, Milton Keynes University Hospital was treating around 72 positive patients with 10 of them being in critical care.
During the peak, many patients were also awaiting test results. The Chief Executive of Milton Keynes Hospital, Professor Joe Harrison, said that patients are now receiving test results far quicker.
Since the start of the pandemic, Milton Keynes Hospital has treated around 400 coronavirus patients, with the number of deaths at the hospital standing at 101.
The mortality rate within Milton Keynes tends to follow the national pattern, says Professor Harrison. He continued: "It has tended to be the elderly [and] it has tended to be those patients with underlying conditions. My slight hesitation is that, as with any of the data, there have been exceptions to that. We're trying to understand whether those exceptions are as nationally recognised or are whether it is just something that is within Milton Keynes.
"The numbers here are relatively small which is why we need to understand the national position in more detail."
In other news, it was announced yesterday (19/5) that no new coronavirus-related deaths have been announced at Milton Keynes Hospital for four days in a row.