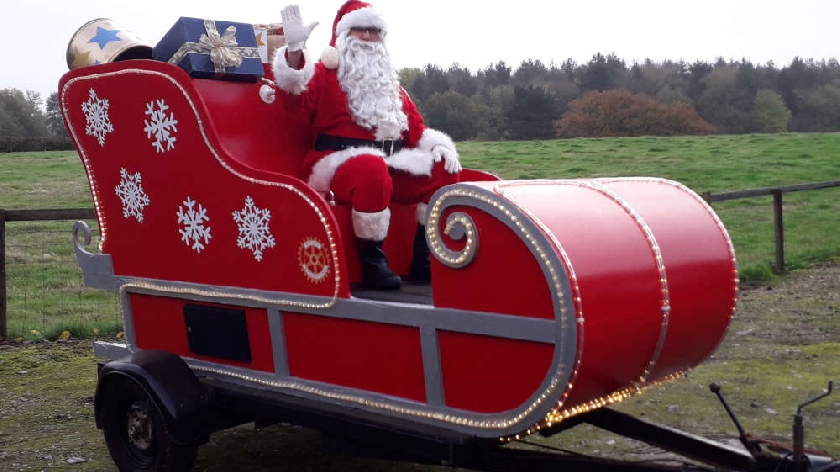 MK Watling Rotary Club are very excited to announce they will be bringing Father Christmas to residents doors again this December and we have a full list of all the places you can catch him!
Santa and his Christmas float will make visits between 6pm and 8pm on each date.
On Sunday 5th December, Santa will start off his Milton Keynes tour by visiting Poets Estate in Newport Pagnell.
He will then head over to Bletchley Poets Estate on Sunday 12th December.
On Friday 17th December, residents of Old Farm Park and Browns Wood will be able to give Santa a wave before he heads to his last stop at Bletchley's Saints Estate on Sunday 19th December.
All donations made will be given to The Henry Allen Trust. Members of the MK Watling Rotary Club on tour with Santa's float will have buckets for cash collections as well as credit card readers for contact-less donations.
Dates are subject to weather and COVID-19 guidelines- you can keep up to date on Facebook.