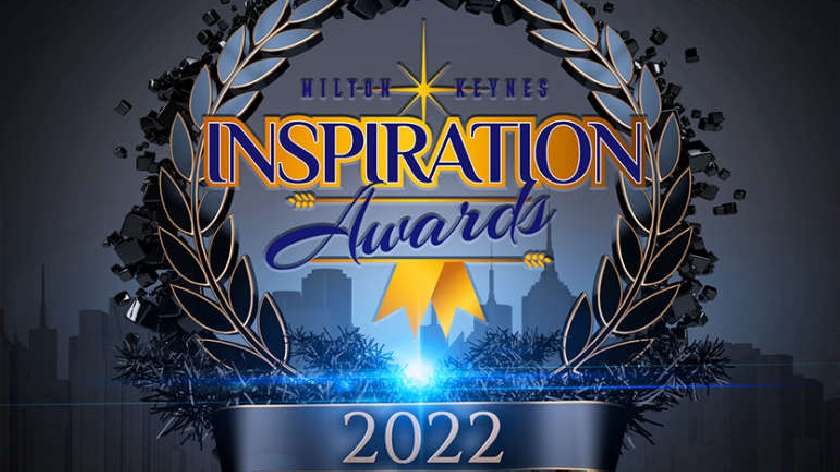 The Milton Keynes Inspiration Awards are back for 2022 and the finalists have been announced.
Milton Keynes Inspiration Awards is an awards ceremony that will distinguish and recognise inspirational, established individuals from Milton Keynes and the surrounding areas.
The unforgettable black-tie event, which celebrates some of MK's most inspirational people, includes a 3-course meal, an evening of live entertainment, local and celebrity guests. Auctions for the award's chosen charity 5 On It Foundation, raffle prizes, competitions, business stalls and much more are also included. Tickets start from £45 per person and can be found here.
After months of nominations from December 2021 - May 2022 the team at behind the Inspiration Awards have seen hundreds of nominations go through their website and social media. A spokesperson said: "It is always astonishing at how many inspirational individuals that get recognised every time we run the awards nominations. It truly shows how inspirational Milton Keynes is."
Today, MKFM can reveal the finalists for the Milton Keynes Inspiration Awards 2022. VOTE HERE.
FINALISTS -
**INSPIRED CATEGORY**
* Inspirational Woman *
Kerry Thampson
Charlotte Moyle
Corina Cleaver
Maxine Robb
Saira Lawlor
Lyn Jenkins
Kayleigh McDonald
* Inspirational Man *
Mark Day
Neil Russell
Simon Tuck
Luke clark
Paul Savill
Dave Dowse
* Inspiring Young Person *
Ebenezer kpobi
Arob Ali
Nancy Morel
Hayden Rine
Thomas-Jake Kershaw-Mawdsley
* Inspiration Father *
Maxine Robb
Ruel DaCosta (Bulldog)
* Inspirational Mother *
Bekki Boo
Mariya_thequeen
Abena Marie-Laure Gyimah
Laura Miller
Ayesha Khanom
Katie Gunn
** BUSINESS CATEGORY **
* Best Local Business *
Mariya_thequeen
Simply LV Beauty & Skincare
The Extra-Unordinary Salon
Shoedini
Baby sensory MK
Shrimp & Doodle
* Most Charitable Business *
Namji
Shrimp & Doodle
Buttons Pre School
Corina cool kids parties
Brows by Ainsley
* Best Restaurant/Pub *
Sumac Room
Dosa Street, Pandiyan
Namji
Olive Tree
Nonna's
Fiveakhis
The Carrington Arms
* Social Media Influencer *
Explore Morgan
Sophie etc
Milton Keynes Future
The Liz Editorial
Luke clark
Elica Bezchi
* Upcoming Entrepreneur *
Mariya_thequeen
BBig biohazard solutions
Saira Lawlor
Laura Miller
Hollie Glassett
Samantha poole
** CHARITY CATEGORY **
* Outstanding Charity *
MK ACT
Shay's Smile
Mind Space MK
MK Charities
MK Food Bank
MK Cat Rescue
* Inspiring Volunteer *
Naseem Khan
Nicola Patel (Shay's Smile)
Judith Deveson
Maxine Robb
Mary Wiles
Karen Wheeler
** KEY WORKER CATEGORY **
*Inspiring male/female Key worker *
Heather Marchant
Debi Williamson
Michael Wilkinson
Dr Thao - Thao Nguyen
Marion Ryan
Matthew Barber
** MUSIC CATEGORY **
*Upcoming Duo/Band/Group*
Funktionality live band
Nerdvana Tribute band
MovingOn
Milton Keynes Women's Choir
Milton Keynes Pipe Band
Simply Acoustic Duo
*Upcoming Male artist *
Amos abiola
O Dale
Paul Owen
Rory O'Kane
Mark Goff Music
*Upcoming Female artist *
Serena Robb
Jodie Erica
Thao Nguyen
Niki Prince
*Best presenter/Producer/DJ*
Lee James Grote/ AlternativeMK
Laura Miller
Justin Bradford
Demii Hatter
Lia Christodoulou
** DANCE CATEGORY **
*Best Dance Studio/Group*
True Colours Performing Arts School
First Avenue Ballet
Dance Box
EMDC
Juliet Ratnage School of Performing Arts
*Best Male/Female Dancer *
Olga samohvalova
Juliet Ratnage
Bekki Athanasiou
Laris Florescu
Benjy Stevens
** EDUCATION CATEGORY **
* Inspiring School *
The Medway school
Buttons pre-school
Ducklings preschool
Thornborough Preschool
Juliet Ratnage School Of Performing Arts
Green Park School
*Inspiring teacher *
Kim Aldred
Debbie williams
Jayne Dunn
Juliet Ratnage
Dave Dowse
Bekki Athanasiou
** SPORTS CATEGORY **
* Male fitness coach *
Mikee Carrara
Roy trusler
Cy Gregory Fitness & Nutrition
Elliot Gibson (EG fitness)
Master Karim Safari
Dave Dowse Sports Teachers at Brooksward Primary School
* Female fitness PT *
Saira Lawlor Coach
Laura smith Blomfield
Maria Burnell
Louisa Harris Pilates
Lorraine Moss/It's Rainie PT
Katie Gunn
** ACTOR CATEGORY **
* Theatre Group *
True Colours Performing Arts School
PQA Milton Keynes
What's the Drama
* Best Actor/Actress *
Jimmy James Jones
Cerelia Chamberlain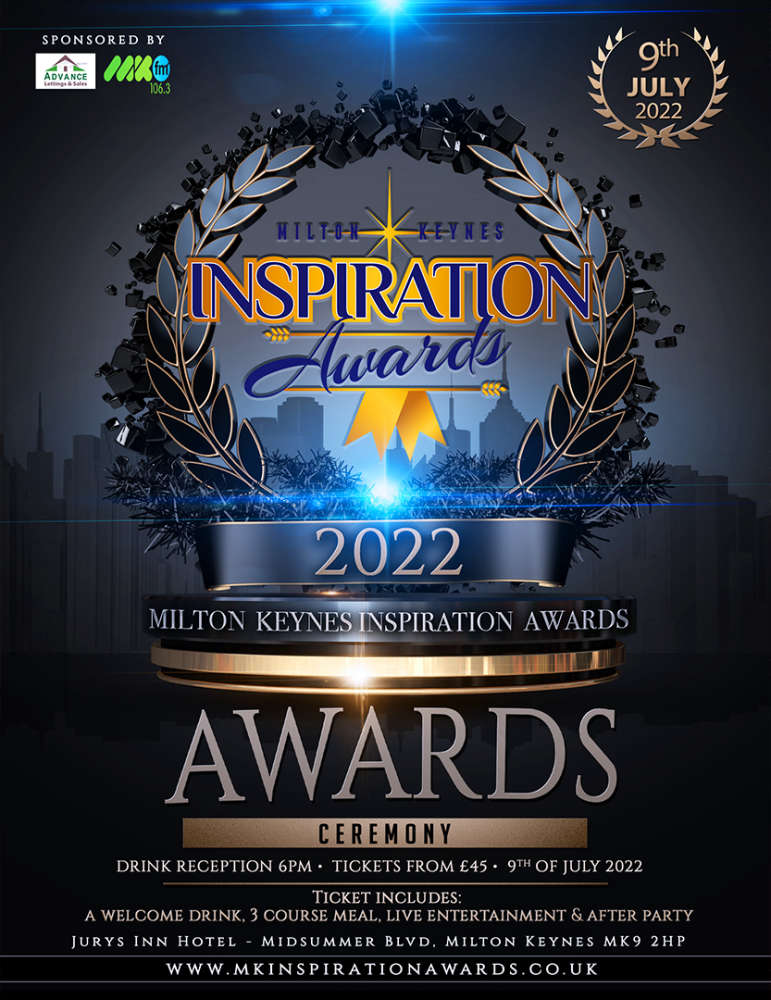 Awards ceremony details
Tickets start from only £45per person and includes all of the above.
Date: 9th of July 2022
Time: 19:00 awards ceremony start time
(please arrive at 18:00 for your champagne reception )
Location: Jurys Inn hotel, Midsummer Blvd, Milton Keynes MK9 2HP
Dress code: Black tie
For tickets and more information, click here.