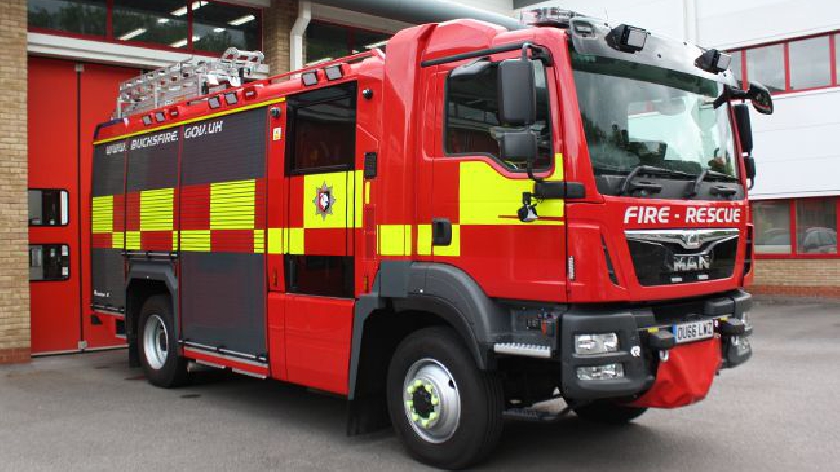 Buckinghamshire Fire and Resue were called to save the kitten on Monday.
Firefighters were called to Sunset Walk at centre:mk at around 6:32 pm on Monday (3/1).
An injured kitten had become trapped in the cavity wall of the shopping centre.
Firefighters from Broughton were called to release the kitten, using hand tools and lighting.
Firefighters managed to rescue the kitten and hand them into the care of an emergency vet.
Bucks Fire and Rescue say the RSPCA were notified.