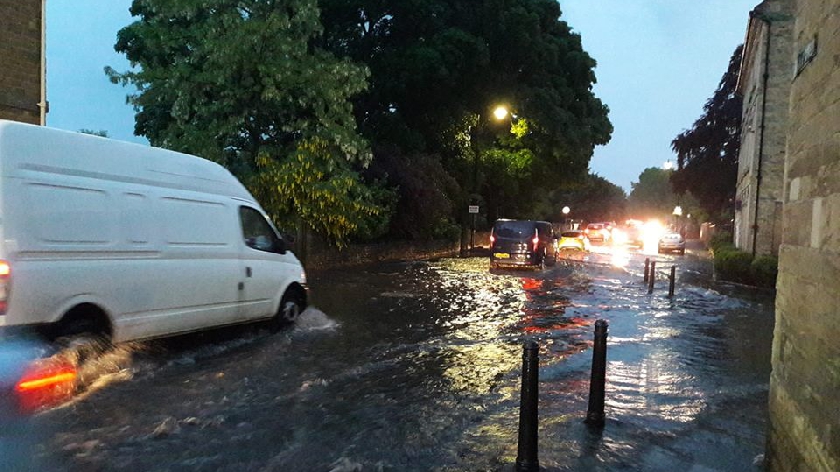 Police are warning motorists in Milton Keynes to avoid driving in flooded areas, as roads in areas such as Newport Pagnell and Olney are affected by flooding.
In a statement, Police have said: "We are aware that roads and people's homes are being affected by flood water in Milton Keynes."
"We would advise motorists to NOT try passing through flood water as they may become stranded and put themselves in danger."
"The Fire Service are dealing with a number of calls from the public."
"If you are in immediate danger please call 999 and ask for the Fire service If you wish to report flooding but are not in danger please call the council on 01908 226699."
"If your house or business is at risk of flooding: turn off the gas and electrics and move any electrical items where water cannot reach them, make sure you are safe, go to a higher floor or ground where you are not at risk and use sandbags or boards to protect your home."
"We would also advise do not use towpaths, do not attempt to walk through flooded areas. Even shallow water moving fast can sweep you off your feet. There may be hidden dangers such as open drains, damaged road surfaces, submerged debris or deep channels - these can cause serious injuries or even death."
"Do not travel in heavy rain storms unless absolutely necessary. Do not let your children play in flood water, as it can become contaminated with sewage and chemicals."