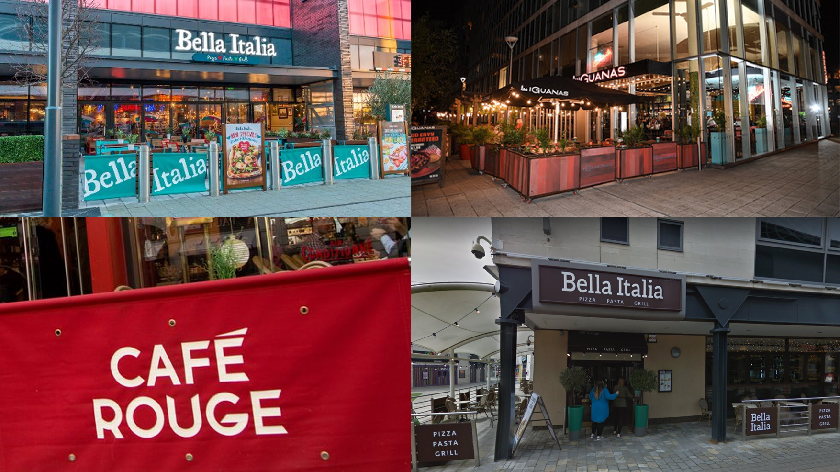 The future of four restaurants in Milton Keynes could be in doubt after the owner announced restructuring talks were to take place.
Casual Dining Group - who own Cafe Rouge, Bella Italia and Las Iguanas - is close to unveiling plans for a series of insolvency arrangements aimed at putting the business on a sustainable long-term footing, according to Sky News.
The company is expected to unveil its plans shortly, as part of plans to try and save the restaurant chains.
Sky News reports that it is expected to involve company voluntary arrangements (CVAs) for two of its three brands - Bella Italia, Café Rouge and Las Iguanas - with the other being placed into administration.
In Milton Keynes, Bella Italia has two sites - one at the Theatre District and another at Stadium MK.
There is also a Cafe Rouge at The Centre MK and a Las Iguanas at The Hub Milton Keynes.
Most of the 6,000 restaurant staff nationally are currently on the government's furlough scheme.
Reports suggest a number of sites have been earmarked for closure, with many of the remaining sites likely to be the subject of negotiations about rent reductions.
A CDG spokesperson told Sky News: "As is widely acknowledged, this is an unprecedented situation for our industry and, like many other companies across the UK, the directors of Casual Dining Group are working closely with our advisers as we consider our next steps."