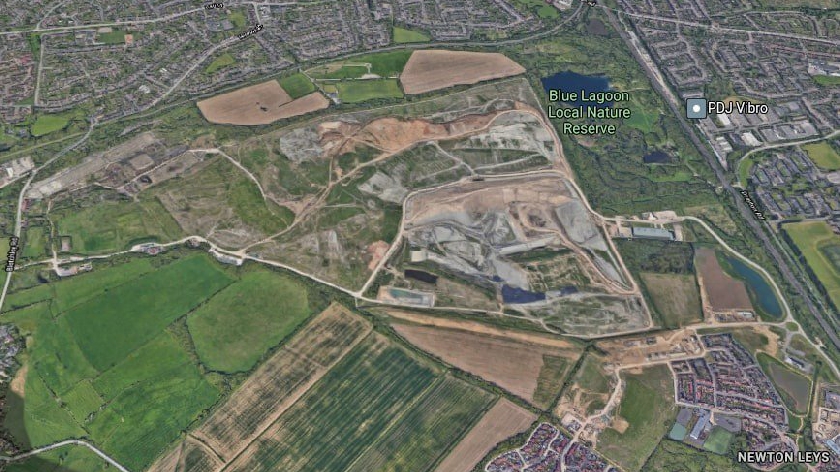 A date has been set for the opening of a massive 10-day hearing into plans to allow the 116 hectare Bletchley Landfill Site to be used for another 15 years.
The owner, Northampton-based FCC Environment has appealed to the government against a Milton Keynes Council decision last September to refuse permission for the extended use of the site.
Now the Planning Inspectorate has set a start start date of 10am on July 6 this year and assigned inspector Nicholas Palmer to preside over whether the tip can be used until February 6, 2037, instead of stopping waste importation on February 6, next year (2022).
Milton Keynes Council, supported by at least 100 objectors, refused FCC's application earlier this year to extend the use of the site.
The situation is made more complex because part of the site is in the MK borough, with the remainder in Buckinghamshire.
The council and FCC Environment are in the process of submitting their initial arguments to the Planning Inspectorate.
The landowners are saying that the council has not justified its decision to refuse the application on policy grounds and this could mean taxpayers' money being awarded in costs in their favour.
"The appellant reserves the right to apply for a full or partial award of costs," they say in their statement.
"The appellant considers the council's reason for refusal was entirely unsupported by any objective evidence, and that the council failed to have regard to the most relevant policies of the development plan."
They point to the council's own Waste Local Plan and national policies to support the continued use of the nationally important inert waste tip.
Closure of the tip has been made a political priority in the Council Plan, but they say this is a "political 'statement of intent' and carries no weight in planning policy terms.
Controversially they add that: "There is no development plan policy that explicitly seeks to protect the relative enjoyment of the community."
And they say the tip was known about when plans for 1,650 homes in nearby Newton Leys were agreed in 2004.
Objectors though say that they want the landowners to honour a previous planning agreement to stop using the tip and turn it into a country park.
Bletchley Park ward councillor Allan Rankine (Cons) has submitted his views.
"The restoration of the site by a set deadline was deemed important at the time of the original application, it remained important on a later application and it is even more important today," he says.
"A further 15 years in operation would be both unjustified and unbearable for the local community."
The council's public realm portfolio holder, Cllr Emily Darlington (Lab, Bletchley East) has also previously made the case that the city recycles almost all of its waste and does not need to use landfill.
The council is set to submit its arguments by April 19.