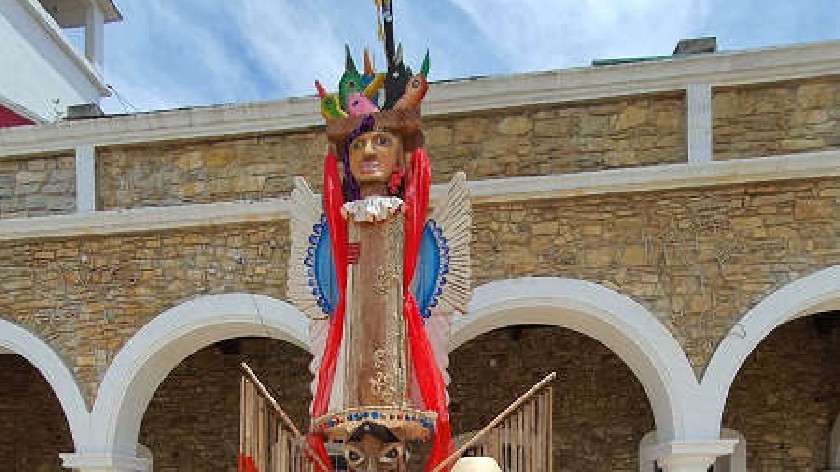 Photo: Salomón Bazbaz Lapidus
Residents can explore an Indigenous Mexican response to Climate Change at Milton Keynes Central this week.
Open University Professor of Religious Studies Graham Harvey has partnered with Border Crossings' ORIGINS Festival to engage with TOTEM LATAMAT.
The giant 4.5 metre high Mexican totem pole will arrive in Milton Keynes tomorrow (6/10) on its way to Glasgow for the COP26.
Positioned on the forecourt in front of Central MK, the statue is carved from a single tree.
Commissioned by ORIGINS and carved by Indigenous Totonac artist Jun Tiburcio, the statue is a messenger sent by the Totonac people.
"Latamat" means "life" in Tutunakú, and the totem is expressive of Totonac spiritual ideas as they relate to the environment.
The totem is travelling to the UK by ship and will travel to important cultural hubs across the UK including London, Coventry, Milton Keynes and Manchester.
On its trip, it will draw on powerful links between Indigenous experience and local heritage.
The totem will then arriv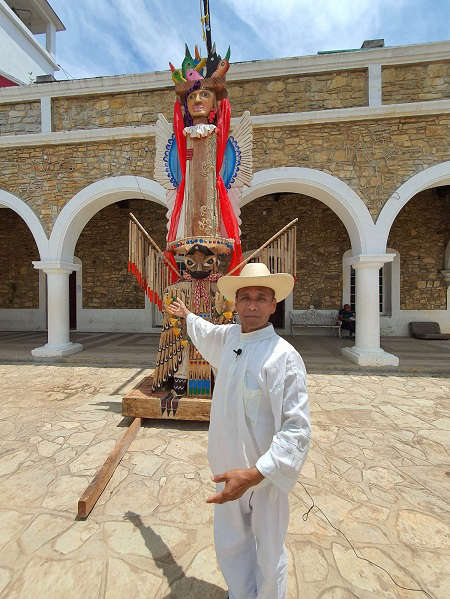 e in Glasgow for the 2021 United Nations Climate Change Conference (COP26).
After COP26, the totem will be transported to Dumfries where it will remain at The Crichton to disintegrate naturally.
Residents can visit the totem from 11am on Wednesday 6th October and will be joined the MK inter-faith group.
Academic Graham Harvey says: "Totem Latamat brings a message from Indigenous people to COP26 - and to everyone who encounters it - that celebrating and living responsibly among Earth's life is the best reason for urgent action in the face of climate change."