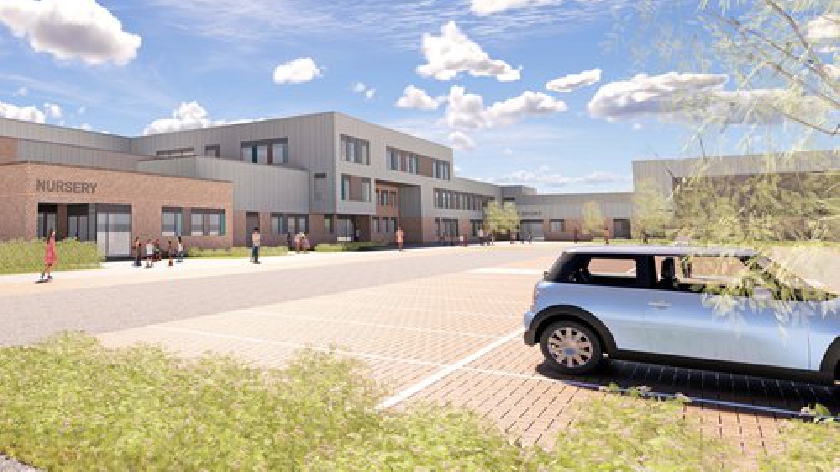 Over 1,500 pupils are set to join Glebe Farm School, in the parish of Wavendon, from September 2022.
A place of learning and engagement for pupils and the community, the provision of innovative, excellent and inspiring education is at the heart of the vision for Glebe Farm School.
The broad and balanced curriculum at Glebe Farm School will be carefully planned to ensure inclusive, sequential and progressive learning for every child.
Opening in phases, with initial admissions including reception, years 1, 2 and 7, Glebe Farm School will grow to accommodate 1530 pupils from ages 4 to 16 (with an additional 39 place nursery setting).
Glebe Farm School will develop its own and unique character, shaped by ambition, respect, high expectations and will be reflective and inclusive of its whole community.
The school and Inspiring Futures through Learning will work together with pupils, families, strategic partners, including St Mary's Wavendon C of E Primary School, 5 Dimensions Multi Academy Trust and the wider MK education and local community, to ensure that Glebe Farm School is at the heart of the area's current and future success.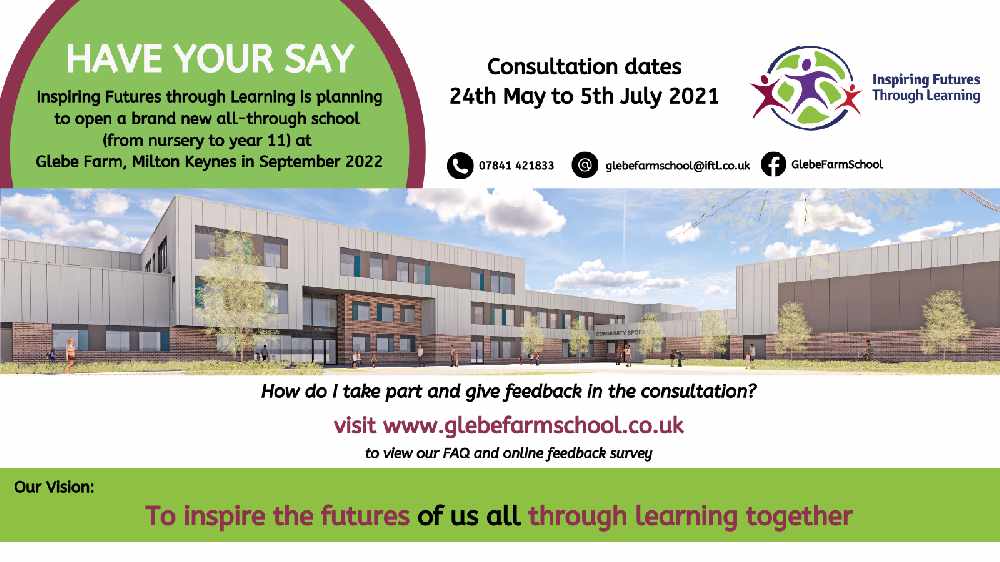 With the school proposed to open in Burney Drive, Glebe Farm, Milton Keynes from September 2022, Milton Keynes Council have previously consulted (2019) on the proposal to develop additional school places in the South East of Milton Keynes, aligning the need with the significant residential growth in the surrounding area.
In addition, consultation on the proposed building and site layout was a key part of the approval of planning permission for Glebe Farm School (2020).
This consultation focuses on the Department for Education's proposed contract with Glebe Farm School, funding the school places to be made available from September 2022.
The consultation runs from Monday 24th May 2021 – Monday 5th July 2021 (6 weeks) and survey responses can be made here.