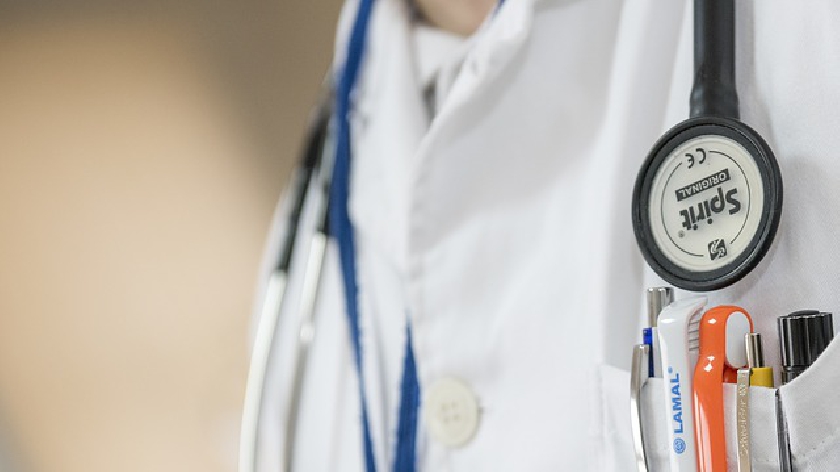 A local children's cancer charity has been making GPs aware of the signs and symptoms to look out for to help with life-saving early diagnosis.
The Henry Allen Trust has been busy creating signs and symptoms cards and magnets that will be displayed in various doctors' surgeries across Milton Keynes.
These informative cards will detail signs that parents and doctors should look out for to help improve the long-term survival of children with cancer.
This has been introduced because the symptoms of children's cancer are sometimes overlooked as they can often mimic common issues, such as tiredness, bellyaches, headaches and nausea.
And by spreading awareness, the Henry Allen Trust hopes that this will help save more children's lives.
Last month, The Henry Allen Trust attended a seminar at Milton Keynes Hospital to further promote awareness. The seminar was attended by members of the hospital's paediatrics team and some 48 local GPs.
"It starts with a GP," explains Dawn Allen, who launched The Henry Allen Trust after her son Henry died in 2013. "I had taken Henry to the GP, and he was diagnosed with Stage 4 MYCN amplified High-Risk Neuroblastoma. Most of the time the staging is so far advanced because it has been left and it could be treatable."
Around one in five hundred children will develop some form of cancer by the time they are 14 years of age. That's one child in every primary school in Milton Keynes, and The Henry Allen Trust support three children in one primary school alone.
Sadly, 4-year-old Poppy from Milton Keynes has developed cancer - she has been diagnosed with the same form of cancer that Henry had.
Poppy's family are currently fundraising for further treatment, either to get their daughter into remission or to try and keep the cancer away if her frontline treatment does go to plan.
The Henry Allen Trust provides support to families like Poppy's - they support children, teenagers and young adults with cancer alongside their families. They are also working with healthcare professionals to spread awareness.
Dawn continued: "I suddenly realised that there wasn't awareness of children's cancer locally, and with our story and supporting other families, I realised that more needed to be done. So for the last few years, I have been working alongside Dr Aye, who is the paediatric oncology consultant at Milton Keynes Hospital and have helped to support her from a parent's perspective."
Aside from being the paediatric parent advisor for Milton Keynes Hospital, Dawn also sits on the MK Cancer Patient Partnership as the paediatric representative.
And although The Henry Allen Trust has had its funding impacted by the pandemic, the team has continued their vital work and even managed to fund four of Henry's nurses to take on the paediatric course of oncology, with a further two nurses expected to complete their courses soon.
The team has also been able to introduce financial grants, continue their treats and wishes, and offer monthly support groups for families of children with cancer.
As the nation begins to emerge from lockdown, The Henry Allen Trust is hopeful that events will be able to return to help fund the charity's vital work.
The charity's upcoming fundraising events include the Family Fun Day on 1st August and the Black & Gold Ball on 10th September.
To find out more about The Henry Allen Trust, and how to support the charity, please click here.