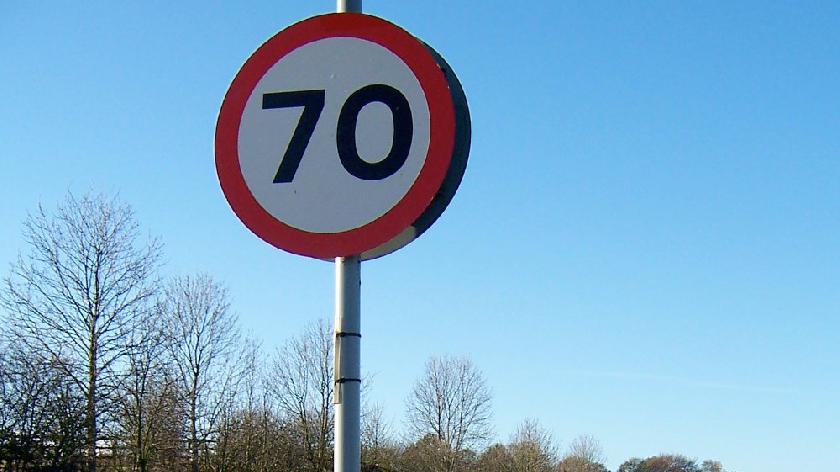 A 20mph speed limit cut is being proposed for grid roads in Milton Keynes as the council is urged to get serious about climate change.
The proposal to reduce grid road speed limits from 70mph to 50mph is one of a package of measures currently out for consultation under MK Council's new mobility strategy.
Steve Hayes, the council's head of transport, told a meeting on Thursday that if the council wanted to seriously cut carbon emissions from transport, they would have to tackle people's use of the car.
"If you can drive to your destination and park for less than the cost of a bus fare, why would you take the bus?" he told the climate change task and finish group.
Mr Hayes outlined the successes other councils had seen with introducing congestion charging, increasing the cost of parking, and introducing workplace parking levies.
"Unless we consider some of those things, it's difficult to see how we will meet our carbon reduction goals," he said.
Milton Keynes last year declared a climate emergency and wants to reduce its carbon emissions to zero by 2030.
The committee was told that every person in Milton Keynes is responsible for 4.4 tonnes of carbon, with 1.5 tonnes of that coming from transport.
To have any chance of achieving deep carbon cuts, Mr Hayes said: "We need more buses, more people on the buses, and take cars off the road."
He recognised that proposals like increasing car parking charges caused outrage in the media which meant politicians did not take difficult decisions.
"It shouldn't be an outrage," he said. "They need us to take action so we can have a massive reduction in carbon."
Looking at the elected politicians he said: "You can make these decisions that can protect our planet for years to come."
Craig Broadbent, who is an auto designer, was representing the MK Cycling Forum, supported reducing grid road speed limits from 70mph to 50mph.
"You are using twice as much energy to drive at 70mph as you do at 50mph," he said.
Mr Broadbent, who also criticised planners for allowing drive through restaurants, sympathised with the politicians.
"It's about changing people's mindsets, which is not going to be easy," he said. "It's going to be painful to get across those barriers."
Cllr Peter Geary (Cons, Olney) warned against trying to force people into changing. "It's about persuading people. If they are forced, they fight back.
"We should be looking at how to persuade people, not forcing them."
The climate change task and finish group has now completed a series of evidence-gathering sessions. A report is due to be completed within weeks and presented to the council's political leaders.
Members of the public have until March 29 to comment on the council's mobility strategy here: https://www.milton-keynes.gov.uk/consultations/563