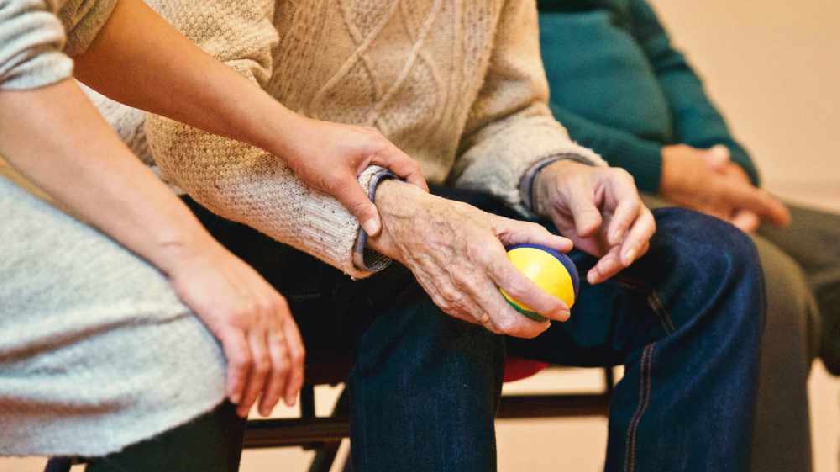 Health and care teams across Bedfordshire, Luton, and Milton Keynes are working more closely than ever to prepare for the increasing pressures on services this winter.
BLMK Integrated Care System (ICS) is using the advantages of integrating different services to ensure that local organisations are as ready as possible to deal with the rising demands of the annual flu season, illnesses and accidents caused by the cold weather and the ongoing COVID-19 pandemic.
Felicity Cox, Executive Lead Bedfordshire, Luton and Milton Keynes Integrated Care System said: "Many organisations look after the health and social care of people living in Bedfordshire, Luton, and Milton Keynes but the creation of our integrated care system allows us to pull together even more and support each other more effectively than ever this year.
"By working in partnership, we can integrate our services and our different teams have a greater understanding of each other's needs and the pressures they face after working so closely together during the COVID-19 pandemic."
Cathy Jones, Deputy Chief Executive at Bedfordshire Hospitals NHS Foundation Trust stated: "All BLMK ICS partners were committed to the principles of 'Home First' and 'Discharge to Assess', supporting patients to leave hospital or an intermediate community bed and return home when it is safe and appropriate for them to do so.
This approach increases the flow of patients through beds in hospitals and allows them to receive ongoing care in their own homes where they would prefer to be and where they recover more quickly, or in community facilities such as the Archer Unit in Bedford".
Professor Joe Harrison, Chief Executive of Milton Keynes University Hospital NHS Foundation Trust said: "By working more closely together, we are able to better plan as one, united health and care system to meet the needs of our patients both in the hospital and in the community.
"Every BLMK partner's number one priority is the health of local people and by putting organisational barriers aside, we can not only meet the challenges of winter pressures but also plan for a healthier, more sustainable future for our residents."
LOCAL NEWS - New scheme launched to improve emergency care for older residents in Milton Keynes