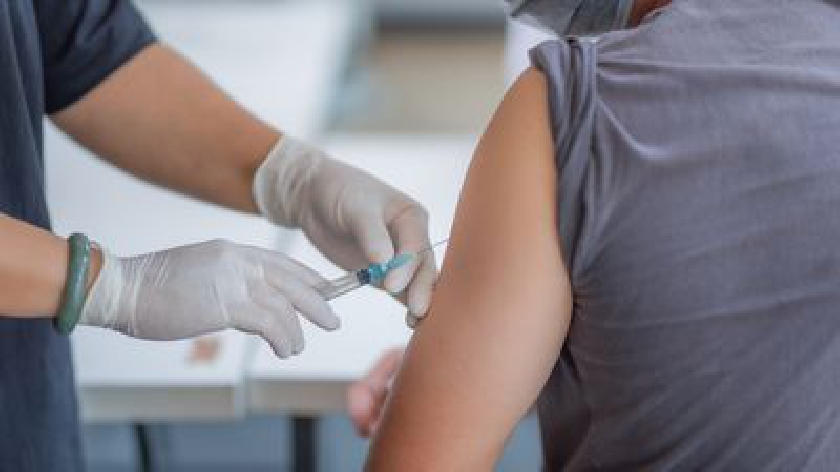 Health chiefs are warning there is a "realistic possibility" the UK will see a surge in flu cases this winter.
England's deputy chief medical officer Professor Jonathan Van-Tam says the winter of 1989/90 which saw 19,000 excess flu deaths is a "marker".
A report in the summer from Academy of Medical Sciences assessed how the triple threat of coronavirus, flu and respiratory syncytial virus (RSV) might affect the NHS this winter.
It found that hospital admissions and deaths from flu and RSV could be more than double those seen in a normal year, leading to as many as 60,000 flu deaths and 40,000 children in hospital with RSV.
In response to concerns about the combined threat of flu and COVID-19, the government has launched a new film urging people to book their vaccine appointments as soon as possible.
The campaign features three doctors - Dr Amir Khan, Dr Dawn Harper and Dr Karan Rajan - explaining the importance of getting vaccinated against both viruses before winter.
Extremely low flu infection rates last winter means community immunity will be much lower as we head into the flu season.
This comes as health leaders are also urging people to book COVID-19 booster vaccine as soon as they are invited.
The vaccination booster programme is currently underway across Bedfordshire, Luton and Milton Keynes (BLMK).
The NHS in BLMK is urging people who have received an invite for a booster via an email or text from the NBS to book their appointment as soon as possible
If you haven't yet received an invite but are eligible and had your second dose over six months ago, you can go onto the National Booking System here and self-declare.
They also say to make sure you had your second dose six months ago, otherwise your vaccination cannot take place and you will be turned away when you arrive for your appointment.
Dr Sarah Whiteman, Chair of NHS Bedfordshire, Luton and Milton Keynes Clinical Commissioning Group (CCG) said: "There's lots of vaccine availability at national booking service sites across BLMK, so if you have received an invite for a booster by email or text, please book your appointment as soon as possible.
"The winter months and colder weather bring an increase in respiratory viruses in the community. The booster programme will help keep people out of hospital with serious COVID-19 related illness during what is always a busier season for the NHS. Coronavirus is still circulating and infection rates remain relatively high.
"Please take the opportunity now to get your booster booked in if you are eligible."