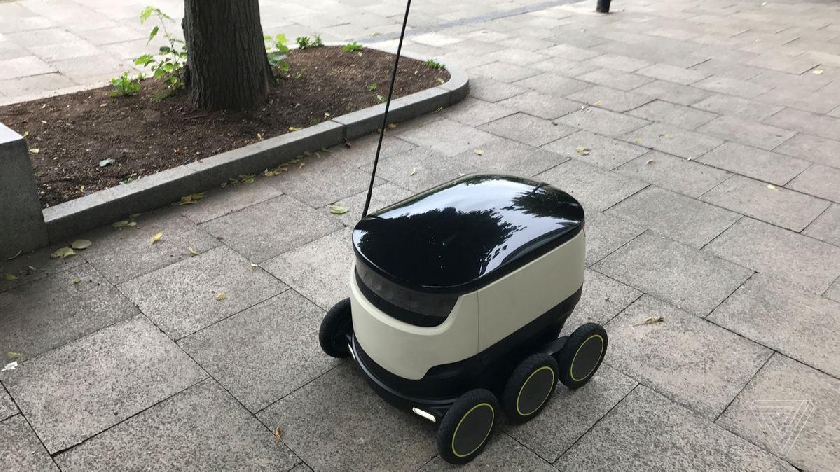 Everyone has seen the self-driving pods around Milton Keynes, but now we can reveal exactly how you can get your shopping delivered to your door by them.
The Co-Op in Monkston has been using the robots in a trial over the last four weeks, in order to deliver a range of over 200 goods to customers who can order via a smartphone app.
At the moment, the robots can be used within a three mile radius of the Monkston store, with a top speed of 4mph.
In order to get your shopping delivered, you can download the Starship Technologies app from the App Store and start shopping.
The robots rely on a member of staff at the Co-Op store loading them up, with a cool box compartment to keep chilled goods fresh as they are being delivered.There is currently a £1 delivery charge for customers who are using the robots.
Robots used in the trial have nine cameras as well as GPS tracking to make sure they arrive at their destination in one piece.
Co-Op Head of Food Digital told trade magazine The Grocer: "Retailers need to be innovative and agile in their operations and the Co-op is committed to exploring new technologies and seeking new ways to innovate and create consumer choice and convenience."