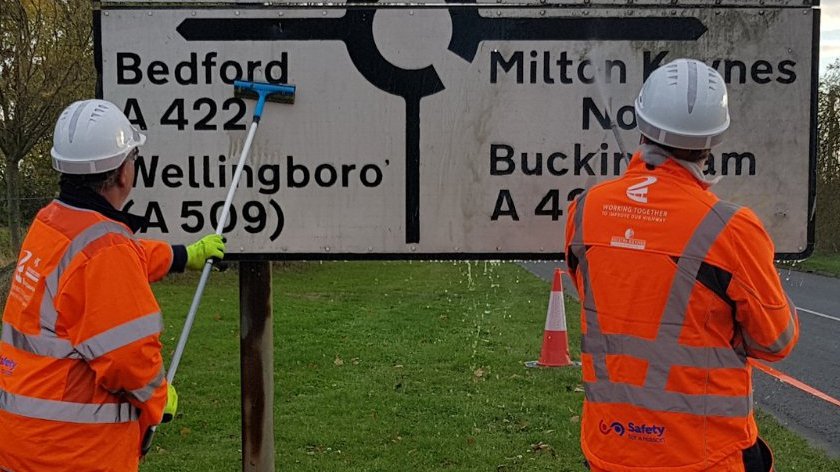 Milton Keynes Council's Highways team along with service provider Ringway will be taking part in the Great British Spring Clean from 28 May to 13 June.
Starting with a big declutter of old or broken signs, the Council will also be removing illegal banners and signs, cleaning dirty road signs and pick up any old cones or roadworks signs. Any overhanging vegetation obscuring signs will be cut back.
Throughout the two-week Spring Clean event, the Council is aiming to complete as many clear up jobs as possible that don't require traffic management.
Councillor Lauren Townsend, Cabinet Member for Public Realm explained the importance of the campaign as she said: "It's great to see so much activity going on for the Great British Spring Clean with so many groups involved. It shows just what we can do if we all get involved and do our bit to keep MK looking great.
"We'll continue to do what we can throughout the year to keep MK looking clean, tidy and looking its best for residents and visitors."
Ringway is also offering 20 sign cleaning kits to any parish council in the MK Borough who would like to do a spring clean of road signs and street nameplates in their own local area. One kit is available per parish and includes cleaning products, wipes, high viz vests and safety instructions.