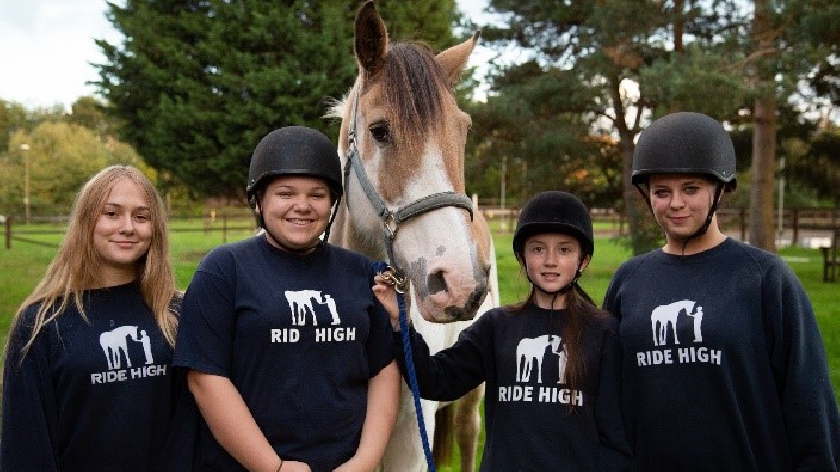 Ride High charity in Milton Keynes has continued to support those most vulnerable in our community throughout lockdown, with online group activities and 'Ride High by Post' activity packs.
Children attending the Ride High charity are among the most vulnerable in our community. They may be suicidal or self harming, living in extreme poverty, a young carer, in foster care, suffering bereavement or living in environments dominated by alcohol, drug abuse or domestic violence.​​​​​​
88 children normally attend Ride High in Loughton every week. Many of them don't attend regular school due to their circumstances so Ride High is their path back to health and happiness. The horses and ponies at Ride High provide the children with a lifeline – their weekly visit is often the only positive thing in their lives.
Overcoming limitations of lockdown
Since the Government's announcement on March 23rd Ride High has had to postpone its usual activities, but it continues to support 66 of its most vulnerable members through online group activities and 'Ride High by Post' activity packs.
"It is impossible to overstate the profound impact that the horses have on children and young people. Lockdown prevents us from bringing children to the centre for our usual weekly sessions so we are taking the horses to the children, virtually speaking", said Olivia Sugdon, Ride High CEO.
Live video sessions allow the children to see the horses and provide comfort and familiarity during these challenging times. They also allow the children to keep in touch with other children in their group. Weekly activity packs provide the children with something positive to focus on, and help them to develop some of the knowledge and skills they would normally focus on in their weekly sessions.
"Ride High is providing wonderful support to my daughter. Being able to see the horses and maintain that connection with the charity is so important to her. I don't know how we would cope right now without Ride High", said a parent of a Ride High member.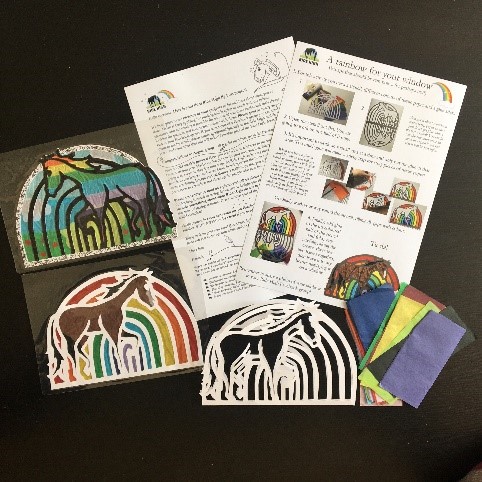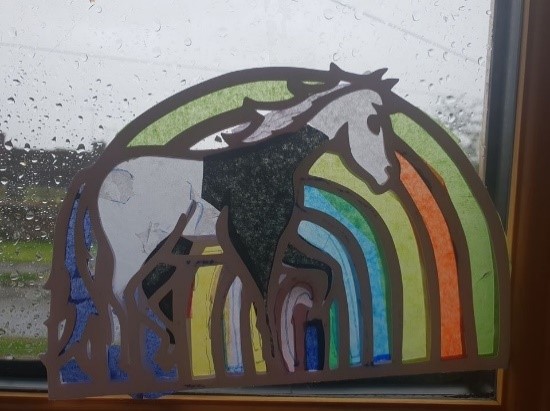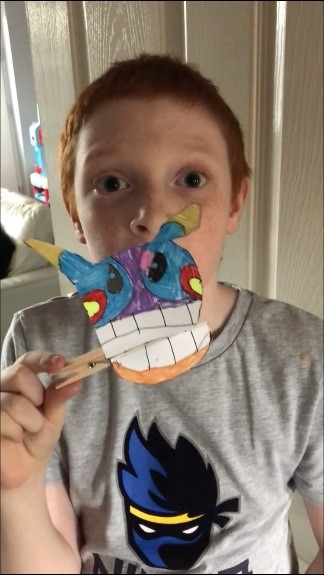 The 'Ride High by Post' provide step-by-step instructions to help the children make creations that they can then share online within their Ride High groups.
However, for some Ride High members who have been in lockdown now for eight weeks, physically returning to Ride High may be the only thing that can get them to leave house, and Ride High hopes that it will be able to open its doors sooner rather than later.
With young people across England reporting worse mental health under lockdown, when Ride High is able to resume normal services the demand is likely to be even higher than normal.
Calling on the community for help
Ride High, like so many other charities also faces a financial challenge due to the pandemic and has lost a significant amount of funding from the cancellation and postponement of fundraising events. The charity is asking the community to donate just £10 to help fund two 'Ride High by Post' activity packs. Read more about their Covid-19 Crisis Appeal here.
Find out more about the work Ride High does in our community here.