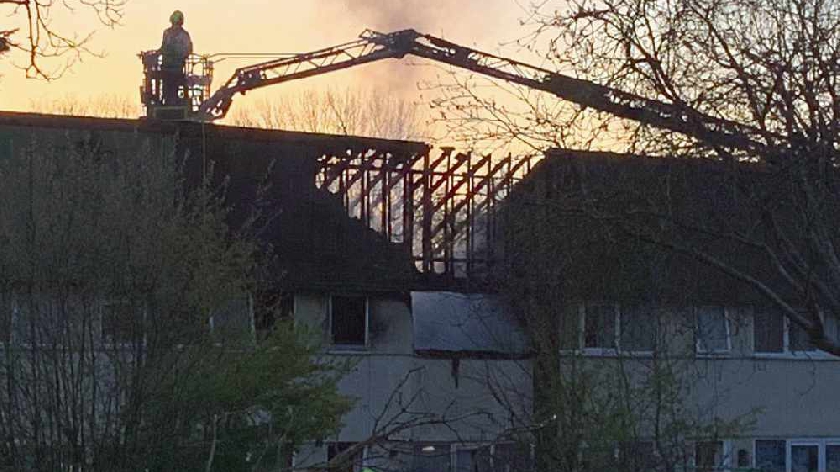 Photo: Bucks Fire
A house in Milton Keynes has been left 'severely damaged' after a tea light candle caused a large-scale blaze.
Buckinghamshire Fire & Rescue Service received reports of a fire along Kingsfold in Bradville at 4:45am this morning (15/4).
Six fire engines rushed to the scene to discover that the fire had spread rapidly, which had initially been caused by a tea light candle in a bedroom.
Firefighters used two main jets, one hose reel, two sets of breathing apparatus, a turntable ladder and thermal imaging cameras, and isolated the gas and electricity.
The fire caused severe damage to the first floor and roof of the mid-terrace house, and smoke and water damage to the ground floor.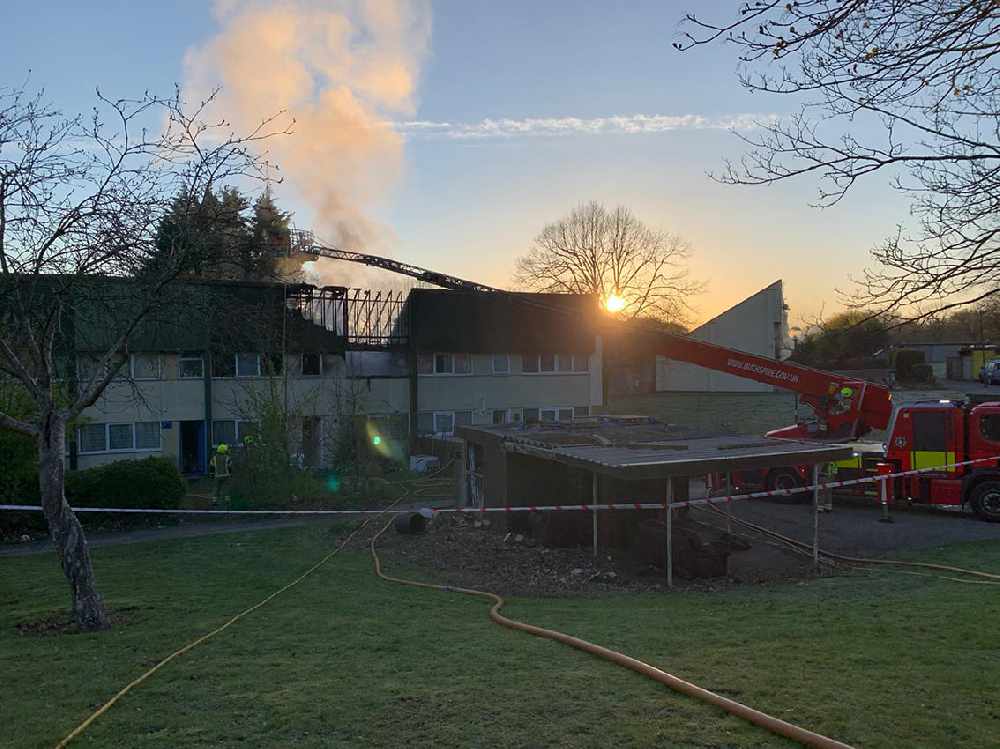 Luckily, everybody in the house was able to get out safely and there were no injuries.
The local fire service managed to tackle the blaze to stop it from spreading to adjoining terrace properties.
This incident has prompted a fire safety warning, as candles cause two accidental house fires every day.
"It is important to remember that a candle is not just a decorative feature," Bucks Fire warned on their website. "Left unattended, an open flame scenting your home could leave a trail of devastation."
Bucks Fire has shared the dos and don'ts about using candles and incense burners. The advice includes not leaving candles unattended, even just for a minute, ensuring there is 10 centimetres between each candle when burning multiple, trimming candle wicks regularly, and positioning candles away from any flammable materials including curtains or drapes.
The local fire authority offers Fire and Wellness Visits for those who wish to receive extra advice on how to ensure their home is safe. You can request a free visit here.