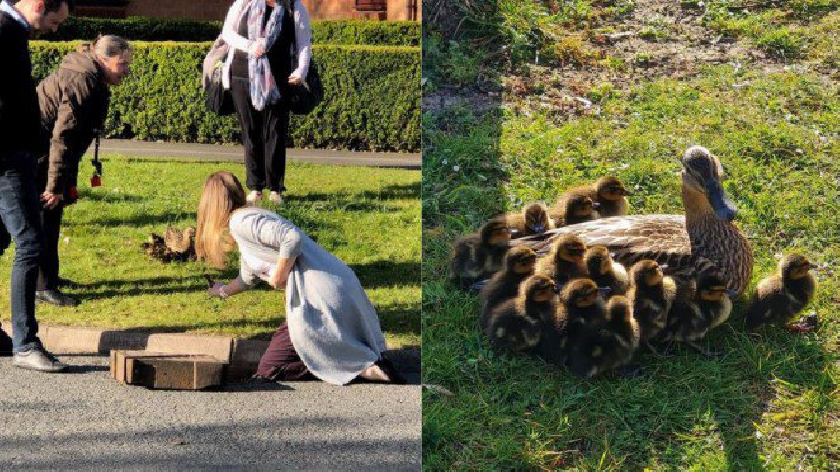 A group of ducklings were saved by the local community this morning (23/4) after the animals fell down a drain in Giffard Park.
There was a real buzz outside Giffard Park Primary School when pupils discovered that thirteen ducklings, and their mother, were making their trip to the canal.
But this buzz quickly turned into worry as some of the tiny ducklings, which are just a few weeks old, fell down a drain just outside the school.
Parents, school staff, and members of the local community rushed to rescue the animals. They managed to take the manhole cover off, reach down to pick up the ducklings, and reunite them with their mother.
One of the staff from Giffard Park Primary School said: "Thank you to all who helped in the rescue operation this morning. We have had a duck-date that all ducklings and mum have made it safely to the canal."
Well done everybody involved! What a quacking good news story.