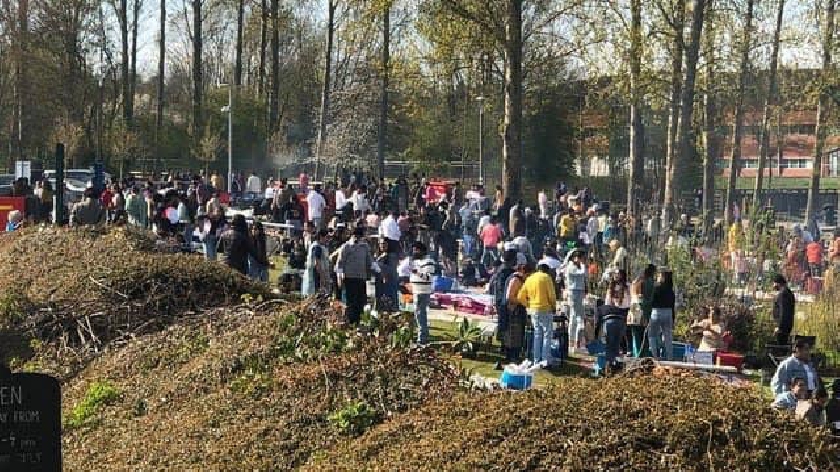 Hundreds of people attended an 'unauthorised gathering' at Willen Lake last night (13/4).
One passer-by took a photograph of the gathering, which shows families having BBQs and picnics, and estimated that there were around 200 people there.
The Parks Trust, which owns Willen Lake, has confirmed that this gathering was unauthorised and that police were in attendance.
The current coronavirus restrictions mean that outdoor gatherings are limited to six people or two households. There are limited exceptions, including members of staff being at a wedding, for example, but a gathering of last night's nature would not be classed as exempt.
Members of staff from The Parks Trust attended the scene and highlighted the rules surrounding events, which must have approval and comply with coronavirus restrictions.
We're aware of the large unauthorised gathering that took place yesterday.

The police attended and asked these groups to stay within their households and to social distance.

Events at Willen Lake require a license and approval.

Find out more below: https://t.co/1iMjOaOXiZ pic.twitter.com/zGI3yGQh2L

— Willen Lake (@willenlake) April 14, 2021
A spokesperson for The Parks Trust explained: "This gathering wasn't authorised by us and we were unaware that these groups would be on site. Our team spoke to these groups and asked them to abide by the current government guidelines and our rules regarding events. The police were also in attendance and took a measured approach asking these groups to stay within their household groups and maintain social distancing.
"If you are looking to hold an event at Willen Lake, you do require a license and approval to do so. All applications will be considered but they must comply with Government guidelines."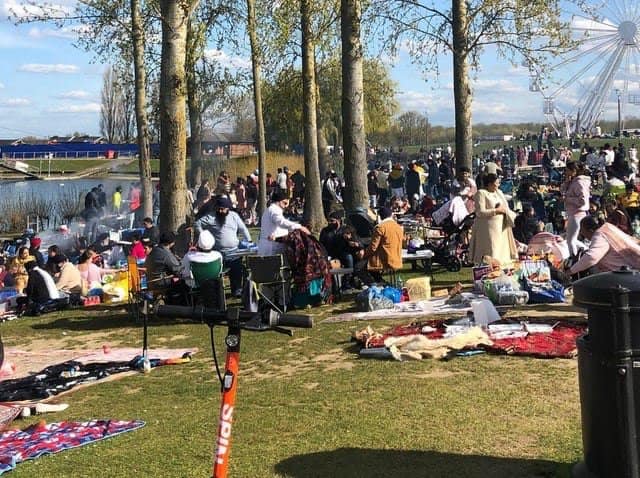 Police officers have said that there is "no evidence" that suggests this was an organised event.
A spokesperson for Thames Valley Police said: "Officers attended Willen Lake on a number of occasions and engaged with those in attendance.
"Officers found a number of smaller groups gathered who were adhering to social distancing guidance and from what officers observed were following the rule of six or the rule of two households being allowed to gather in public spaces.
"There is no information at this point to suggest that the gathering was an organised event."
Officers will continue to patrol Willen Lake and other public spaces to encourage people to follow coronavirus regulations.
But they warn that if people are knowingly breaking the rules then fines may be enforced.
The police spokesperson concluded: "Where we see people knowingly and willfully breaching the Coronavirus regulations we will look to issue fines or use other enforcement.
"We would encourage people to do all they can to follow the restrictions in place to stop cases of Coronavirus increasing and also follow the government guidance on social distancing."