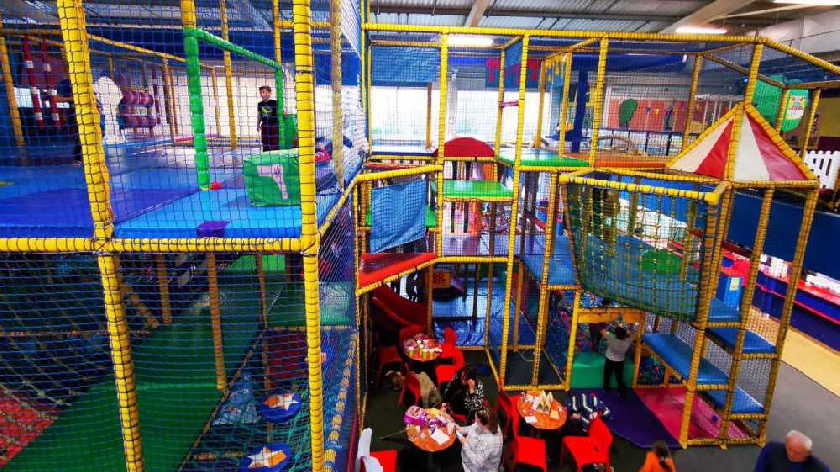 A local indoor play centre, 360 Play, has pledged to give struggling families free tickets for a 'day of fun' as we head out of lockdown.
360 Play, which is located in Knowlhill, has launched its Young Minds Campaign to support children and families who have been isolated throughout the pandemic. It also aims to support those who have lost their jobs, been unwell, or struggled to cope during these difficult times.
As a result, 360 Play's owner and founder, Duncan Phillips, has pledged over £60,000 worth of tickets for children and families to use at 360 Play centres across the country.
People are now being called on to nominate families that need a day of carefree family fun at the Milton Keynes-based centre.
For the first 30 days of 360 Play reopening, in stage three of the roadmap, the company will be gifting over 50 tickets daily to the most deserving families. Friends, families, local charities or CAHMs teams can nominate families who they consider would benefit from a playdate together.
These tickets can be used by families when 360 Play reopens on May 17th.
Boss Duncan Phillips said: "I am passionate that it's now we need to get our children out from home lockdowns and start playing together with others in safe and creative settings that will help reintroduce them to social interaction off screens.
"Through our Young Minds Campaign, if we can reach out and give just one family some help right now it will have been a success. That's why I am so proud to play our part reaching out to thousands of families who may not have the ability to access our sites to come along as our guests and play again in active and open settings."
Research shows that the formative years are intrinsically important to a child's development and that the role of play is vital for both psychological and physical growth.
The 360 Play Young Minds Campaign has been created by Duncan Phillips with the support of his management teams across their centres and the backing of local MPs, children's mental health charities, and local businesses.
To nominate a family that would benefit from free tickets to 360 Play please click here.