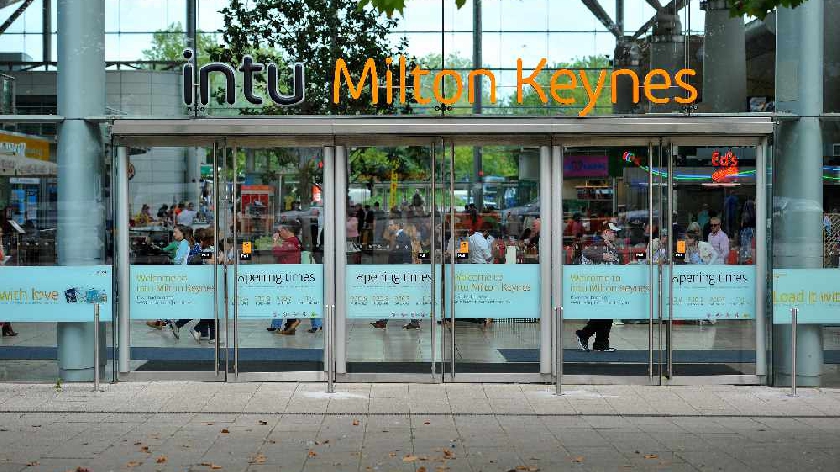 Sunflower potting and giant games to take place over half term to launch new initiative for local families.
A free club for families in Milton Keynes and surrounding areas has launched at intu Milton Keynes just in time for May half term.
intu's family club will offer parents and their children a number of fun activities to enjoy together at the popular shopping destination, with the chance to pot sunflowers and play giant games over the week-long school holiday.
They will also receive a series of special offers, free gifts and the opportunity to take part in more events at intu centres across the UK as part of their membership.
More than 500 children across the country as well as members of intu's 'Shopper view' panel, which is made up of customers from its UK centres, were given their say on everything from the activities the new family club will offer to the free gifts they'll receive.
Kirsty McGiff at intu Milton Keynes says, "It's been great fun designing intu's new family club and creating even more for parents and children to enjoy as part of their day out experience with us.
"We run a lot of activities over the school holidays already, and we're kicking things off with some real half term fun, but our new family club will be running all year round with lots of opportunities for parents to spend quality time with their children. That could be just five minutes in between a busy shopping trip or a whole afternoon together.
"This is the latest compelling initiative to be created by intu thanks to valuable feedback we've received from our customers."
More details about activities being run here.
Activities take place at intu Milton Keynes from 26th May to 3rd June. They are free for all the family and open to all ages.
Families can join the new family club by visiting the intu family club.