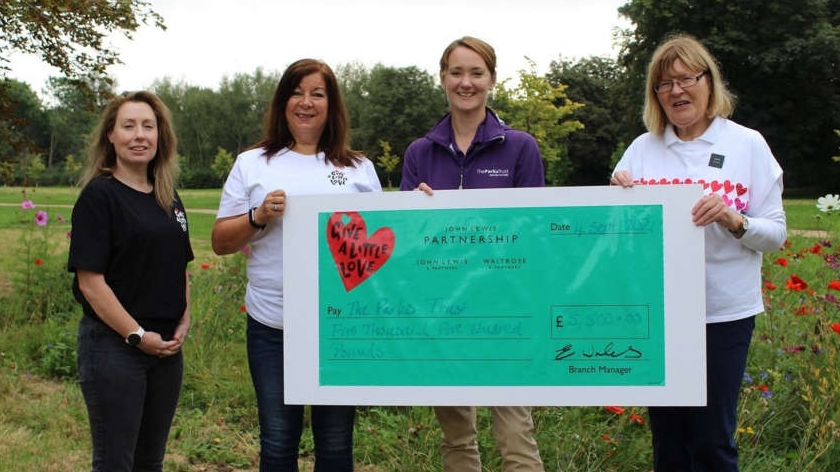 John Lewis Partnership and The Parks Trust are teaming up to help schools and community groups get involved in free local environmental initiatives.
The Parks Trust will be offering 6 schools £500 worth of sessions in their local parks and at their schools.
The donation from John Lewis Partnership will allow The Parks Trust to fully fund the sessions for school pupils.
Sessions will include; wildflower planting sessions at Newlands Remembrance Walk and bulb planting sessions at The Tree Cathedral.
Anne Dodds and Elaine Wales, from John Lewis and Partners said: "We are thrilled to be able to help enhance the central parks and help improve biodiversity for pollinators."
Mary Green from Waitrose and Partners also commented saying: "Enabling young people to connect with nature and their local parks will hopefully make a real difference. it's great to be able to contribute to these fantastic projects."
Sarah Griffiths, who manages the Outdoor Learning Team, said: "The Parks Trust are really grateful to John Lewis for their support. The £5500 towards working with schools and developing wildflower habitats will have a really positive impact on Milton Keynes and its biodiversity."
If you would like your school or community groups to get involved, The Parks Trust say to email them at outdoorlearning@theparkstrust.com.
Sessions will take place between September and October 2021 and spaces will be on a first comes first basis.