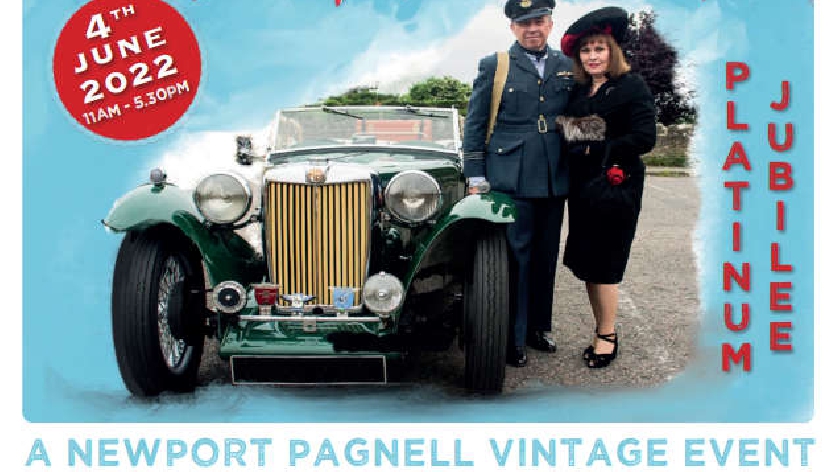 Put on your 1940s outfits and join the Platinum Jubilee Celebrations in Newport Pagnell, Milton Keynes.
This event, scheduled for Saturday 4th June 11am to 5.30pm, promises to be even better than the last one combining the Jubilee Celebration with the Vintage Event.
The Spitfire will return for its flyover as well as a live band and singing from May Blossom all on stage at Bury Common.
There will be outdoor displays where you will find WW2 trucks, jeeps and bikes and a vintage car show. This year brings a miniature steam train too.
A beautiful avenue of flowers will celebrate the Queen's Jubilee, provided by the town's wonderful florists. If you head on over to the Brooklands centre, you will find a Living History Museum with an Anderson shelter in the gardens.
There's a fashion show for those who wish to relive the period, and you can come in 1940s clothing and blend in with the crowd, possibly winning the prize for the best costume of the day.
The whole town is dressed for the event, with retailers returning to the 40s, and vintage stalls galore. From swing dance to displays of wartime communication methods, from table-top war games to vintage cycles and toys, there's so much to see you'll need the whole day to enjoy it all.
Organised paid parking is at Riverside Meadows, off Severn Drive.
Visitors will be able to pick up a programme from the Town Council offices in advance, or on the day, so that you can best programme your visit to miss nothing.