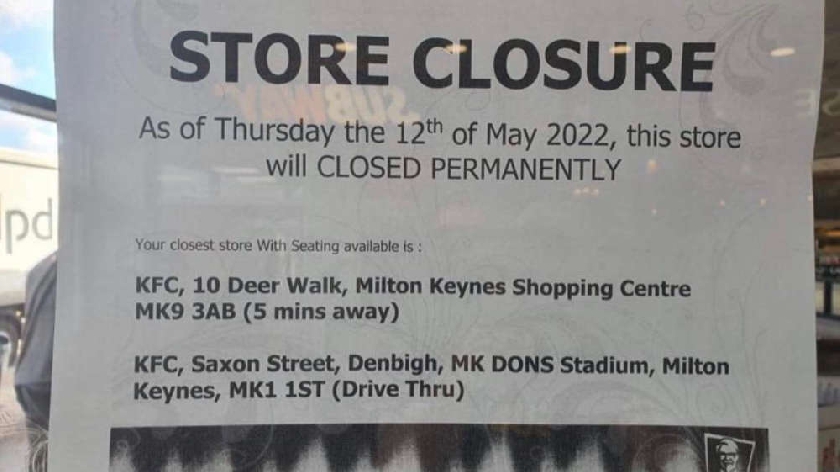 A sign has been spotted on the window of one of the fast-food chain's restaurants in Milton Keynes.
Customers visiting KFC at the Xscape have noticed a sign within one of the windows announcing the store's sudden closure.
The sign reads: 'STORE CLOSURE - As of Thursday the 12th of May 2022, this store will be CLOSED PERMANENTLY.'
It tells visitors that their nearest stores are at Milton Keynes Shopping Centre and Stadium Way, Bletchley.
There has been speculation as to why the restaurant has suddenly closed, however, the reason for the closure is currently unknown.
MKFM has contacted KFC for more information.