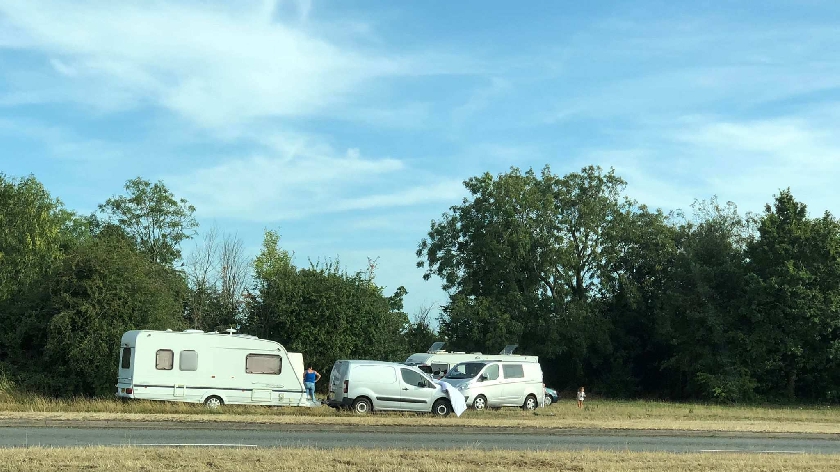 Travellers in Milton Keynes have begun setting up on the H8 Standing Way, opposite the BP Emerson Valley, with more expected to arrive over the next few hours.
At least three caravans plus a number of cars have already arrived over the past few hours, with all of them being parked on the verge alongside the road.
Travellers are still believed to also be situated near Tattenhoe Park and Howe Park Wood in Milton Keynes.
But social media reports indicate that travellers who moved in to the Ashland and Netherfield areas over the weekend have now begun to move on, although it is not known if the group now arriving in Emerson Valley are the same group from Ashland.
It comes as MKFM has received record numbers of messages from listeners across Milton Keynes who are concerned about the ongoing situation in our city.
Council Leader Peter Marland is now seeking a meeting with police chiefs to discuss the ongoing issue.
He told us earlier: "The current situation is not acceptable for residents. Milton Keynes Council is working through an action plan on this issue. We have agreed funding to help protect sensitive sites, more enforcement officers and to set up a Traveller Liaison Unit. I have also asked MK Council officers to look at the powers we have available to us now as a matter of urgency."
A freedom of information request by MKFM has revealed that complaints to Police regarding travellers in our Borough have risen by 340% over the past twelve months.