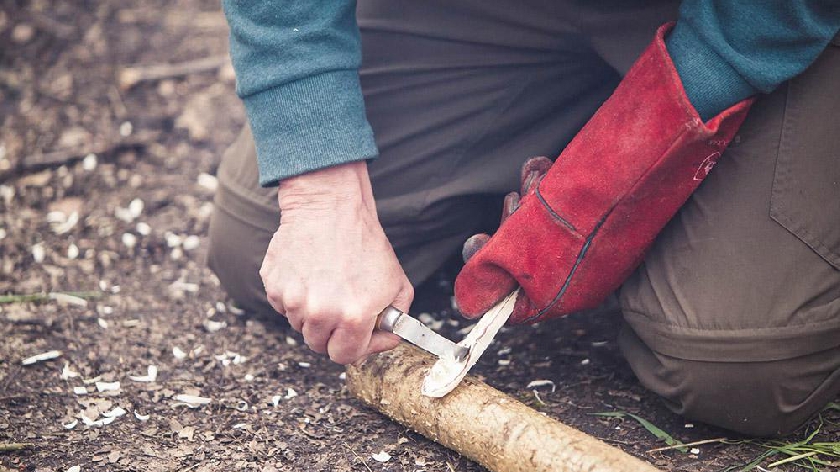 Are you a keen crafter, love the great outdoors and looking for a new skill to learn? Then why not join The Parks Trust in March, for their Introduction to Bushcraft workshop focussing on learning the age-old skill of whittling.
Whittling is the craft of using a knife to carve shapes out of wood. In this introductory session for adults only, you'll learn the basic skills needed to be able to enjoy this relaxing craft form.
The Parks Trust expert leaders will advise on the best type of wood to use, how to hold the knife correctly, optimum seating positions and how to hold your material to give you the best technique. You will then have time to put your skills to practice making items that you can take away with you such as food skewers, feather sticks, tent pegs and hopefully your own mallet!
This workshop, suitable for beginners, will be held at Elfield Nature Park on Thursday 19th March from 12.30pm to 2.30pm and costs £10 per person. Parking is available at this Park and the site is accessed from the National Bowl, V4 Watling Street.
For more information or to book onto this workshop please click here.