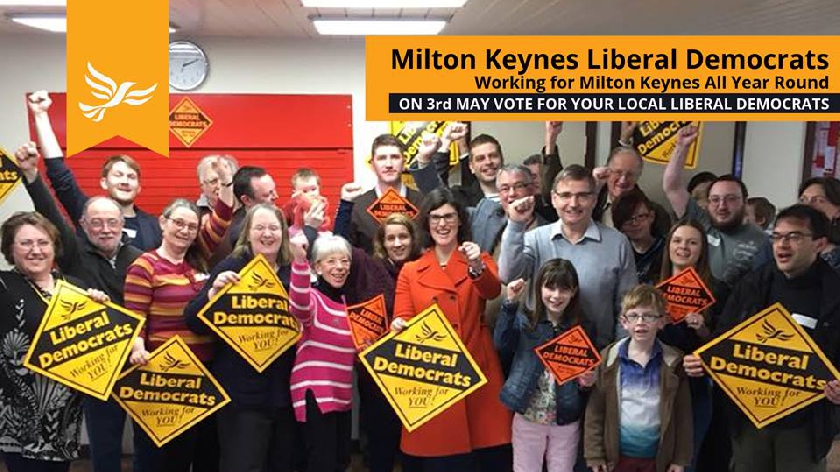 With Milton Keynes Council being in No Overall Control (NOC) following the local elections the Liberal Democrats are reaching out to the other two parties to try and work together for the benefit of the residents of the city.
Newly re-elected Lib Dem Group Leader, Cllr Douglas McCall, said, "While no party has a majority on MK Council we are reaching out to the other parties to work with us on the big issues that affect MK. We have put to the other two parties some key points that we want them to commit to in order to get our support in forming an Administration on the Council".
"The key points we wish the parties to agree to in order to secure our support are:
Support for the expansion of the city to population of 500,000 by 2050, to secure key infrastructure commitments from the government
Endorsement of Plan:MK as submitted
More expenditure on litter picking and landscaping
Effective devolution to parishes
Best value the key criterion for contract decisions
More investment in children & adult social care
Low carbon agenda
Acceptance of current Medium Term Financial Plan
Cllr McCall concluded "We look to working positively with others to secure stability on the NOC Council".