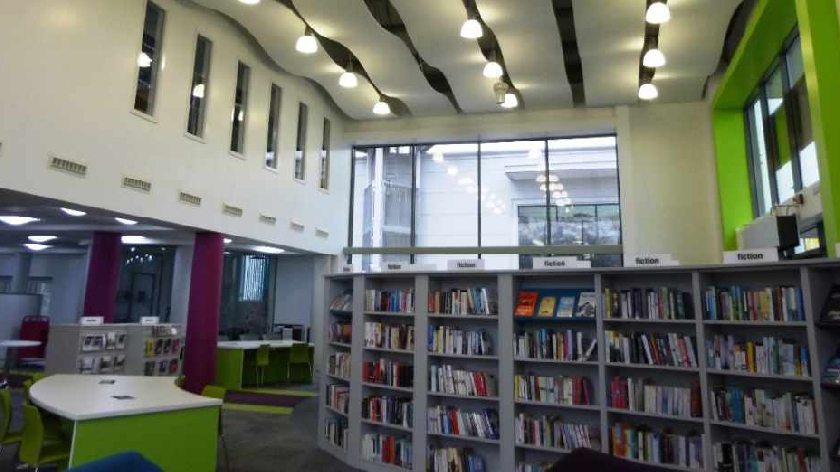 Eight local libraries will be among the thousands of businesses and organisations in Milton Keynes that will be reopening next week.
The next stage of the Government's easing of lockdown restrictions will be on April 12th, next Monday, meaning that non-essential retail, gyms, outdoor hospitality, and much more can open their doors again.
Under the latest guidance, it also means that the city's much-loved public libraries will be able to welcome residents back.
All libraries, apart from the MK Central Library, will be reopening on Tuesday 13th April.
The MK Central Library is currently being used as a rapid testing centre for key workers and will continue to be used for this purpose for the time being.
However, the libraries in Bletchley, Kingston, Newport Pagnell, Westcroft, Wolverton, Olney, Stony Stratford and Woburn Sands will operate as normal - with extra safety measures in place.
They had previously been operating as a click and collect service during lockdown, where people could reserve a book online and pick it up during designated times.
But residents will soon be able to sit in the library to read their favourite book or take their time browsing the shelves.
We're getting ready to reopen MK's libraries with COVID-19 safety arrangements on Tuesday 13 April.

The Central Library is currently MK's rapid test centre and will reopen as a library at a later date. Find out more here: https://t.co/eLOM1IbQ8A pic.twitter.com/jYH0vE31Qy

— Milton Keynes Council (@mkcouncil) April 8, 2021
There will be safety measures in place, including hand sanitiser being available, social distancing being observed, face coverings being worn, and direction signs indicating a one-way route.
Visitor numbers will be limited, and visitors will be asked to submit their contact details for NHS Test and Trace.
The opening hours of the eight libraries will change from Tuesday 13th April. They are as follows:
Bletchley, Kingston, Newport Pagnell, Westcroft and Wolverton Libraries
Tuesday ~ 10-4.30
Wednesday ~ 10-4.30
Thursday ~ 10-4.30
Friday ~ 10-4.30
Saturday ~ 10-12.30
Central Library
CLOSED
Olney Library
Wednesday ~ 10-1
Friday ~ 1-4.30
Saturday ~ 10-12.30
Stony Stratford and Woburn Sands Libraries
Tuesday ~ 10-1
Thursday ~ 1-4.30
Saturday ~ 10-12.30