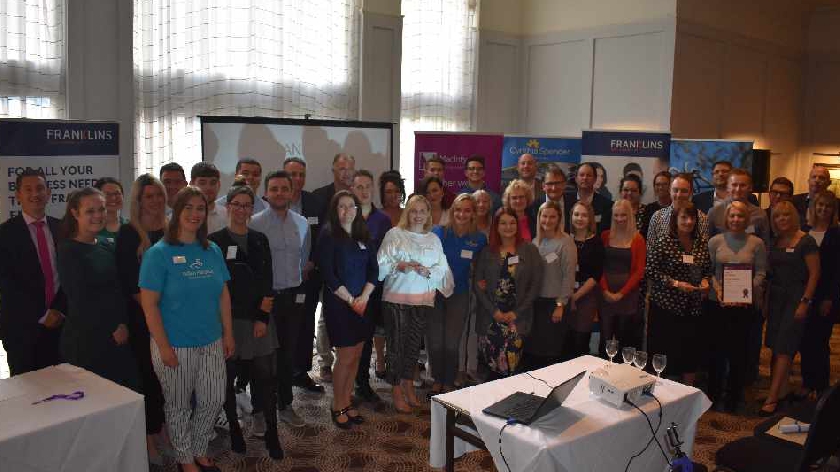 Franklins Solicitors LLP sponsors the Franklins £50 Challenge to support Cynthia Spencer Hospice, Willen Hospice and MacIntyre, challenging local businesses to take a start-up £50 note and turn it into much more.
From now until Thursday 23rd April 2020 local businesses can sign-up teams to enter the challenge. Starting on Thursday 23rd April 2020 these corporate teams will need to use teamwork, innovation and creativity to turn the initial £50 'seed money' into as much fundraising as possible, and all money raised is then donated to the charity that they have chosen to fundraise for. Over the last two years the Franklins £50 Challenge has raised over £85k for these charities and the Firm hopes that 2020 will be their best year yet.
Simon Long, Managing Partner at Franklins Solicitors LLP says: "Franklins believes in supporting the local community and we have had a close attachment to Cynthia Spencer Hospice, MacIntyre and Willen Hospice over many years and we're very hopeful that we can continue to support them for many years to come. We're very passionate about giving back to our local community and we feel strongly that the care that these three charities provide to the community is invaluable. Good luck to everyone who takes part, let's raise as much as we can for these great causes!"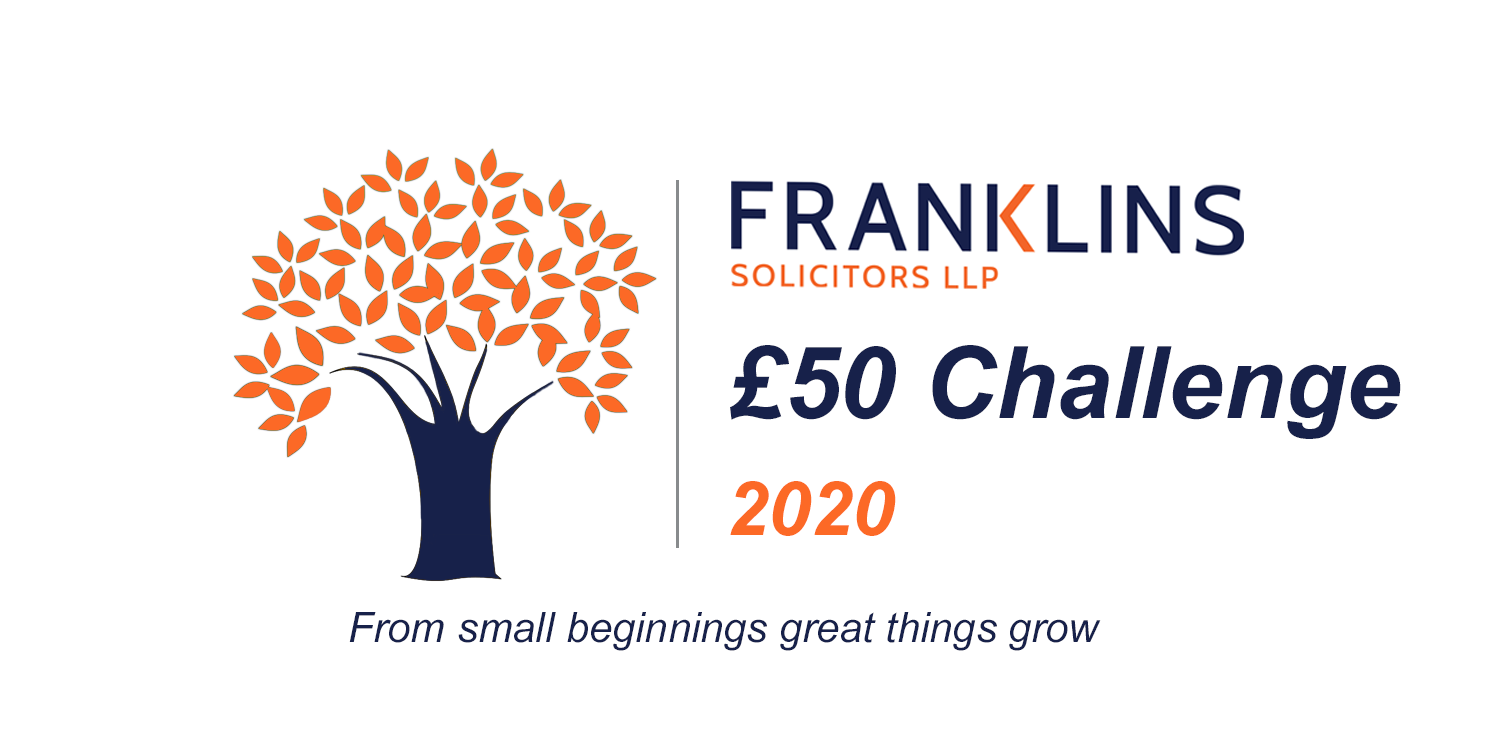 The Franklins £50 Challenge is a fantastic opportunity for local businesses to not only support charity, but can also provide the perfect platform for promotion and networking with other participating companies. Additionally businesses can enhance their business profile as they engage with suppliers and customers during the challenge.
Simon Long concluded: "If you would like to register a team for the Franklins £50 Challenge 2020 in aid of local hospices Cynthia Spencer Hospice (Northampton) and Willen Hospice (Milton Keynes), or Milton Keynes learning support charity, MacIntyre, please visit www.franklins-sols.co.uk/franklins50 or contact Jodie Commercial on jodie.commercial@franklins-sols.co.uk or call 01908 660966.
The challenge begins on Thursday 23rd April 2020 and teams have 8 weeks until Thursday 18th June 2020 to grow their £50. Teams should register by the end of March 2020, but the sooner the better."