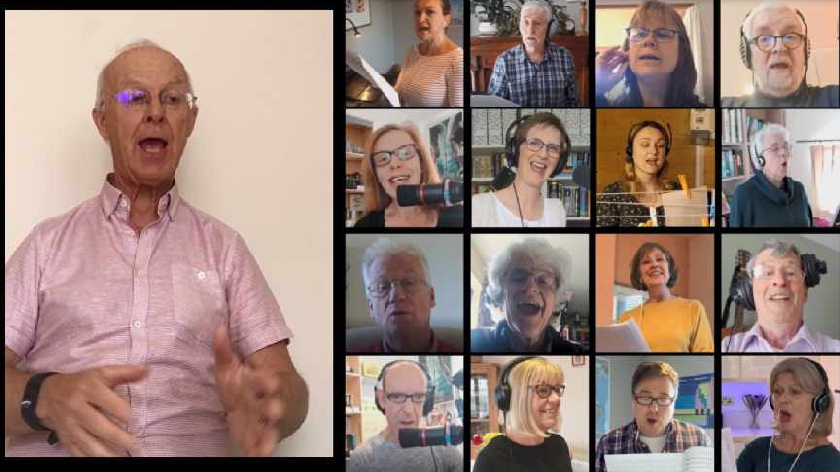 Musica Charity Choir MK is inviting people to give a shout-out to the city's key workers and community groups by sending in thank you photos to be used in the choir's next Virtual Choir video.
The video is based on the classic showtime number "New York, New York", adapted to celebrate the strong community spirit of "Our Milton Keynes" in these difficult Covid-19 times.
Ken Storry, Musica's Managing Director, said: "Tell us what community spirit in Milton Keynes means to you. Think what you would say to end the sentence 'I'd like to thank ….. ' and send us a photo to show us who, or what, that is. We'd love to have hundreds of photos to include."
David Wolfson, Video Director, added: "Your picture can be of people, places, or things. Include an 'Our Milton Keynes' or 'Thank you' sign, or a rainbow, if you like. Send your photo to us by Thursday 28th May with a short message to say who you're thanking."
Photos can be sent to david@musicamk.uk or via the choir's Facebook page @MusicaCCMK.
Musica is recording "Our Milton Keynes" as a thank you to all Milton Keynes key workers, community, charity, and voluntary groups who are supporting the city's vulnerable people.
It will be their third collaboration with Milton Keynes Community Foundation, helping to raise funds for the Covid-19 MK Emergency Response Appeal which has so far provided grants to over 50 local groups and is distributing more than £200,000 per month.
"As long as the pandemic lasts, the need for financial assistance will continue and the emergency fund needs everyone's help. We really appreciate Musica's efforts" says Lawrence Revill, Chair of the Board of Trustees at MK Community Foundation.
Musica's members record alone at home and then join their voices into a single audio track for their video performances. Their virtual performance of We'll Meet Again' helped keep thousands of local listeners smiling through VE Day 75 in lockdown. Musica hopes that "Our Milton Keynes" will similarly lift spirits and create optimism as the first steps towards easing lockdown are taken.
The Virtual Choir Video of "Our Milton Keynes" will be launched during National Volunteers Week (1-7 June), the week in which the UK and says thank you to volunteers for the contribution that they make.