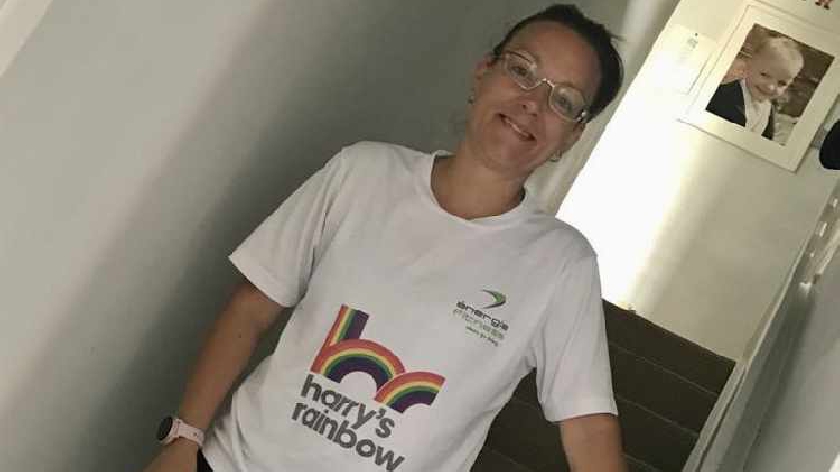 Energie Fitness gym has built on the success of their Willen Hospice virtual relay fundraiser, raising over £14,000 in 48 hours with the support of local residents, to now help Harry's Rainbow raise £3000 with their Rainbow Climb.
On the weekend of the 16th - 17th May Harry's Rainbow, with the support of energie Fitness in Kiln Farm ran an online interactive fundraising event getting participants to collectively climb the height of Everest and beyond! The team at energie were thrilled to support local charity, Harry's Rainbow, whose mission is to support children and families suffering from bereavement in Milton Keynes.
"We know that Harry's Rainbow is a much loved charity and do great work in our community," says energie Fitness club owner Rob Francis. "And like Willen Hospice and other charities they have been badly hit by this current Covid crisis. So we wanted to support Odette Mould and her small team by getting our awesome members and residents of MK on an interactive mission to climb as many stairs as we possibly could over one weekend. We know that one standard set of stairs is 2.8 vertical metres high- so we aimed to climb the equivalent of Everest the highest mountain in the world."
The support over the course of the weekend was incredible, with Harry's Rainbow having over 130 people climbing stair cases from in their homes, at Campbell Park and Willen Lake. Participants ranged from as young as 2 years to 72 years old.
"It was a wicked idea that we came up with, the help of the team from energie and we totally smashed our goals! We anticipated that the cumulative stair climbs would be the equivalent of climbing the 8,900 metres to reach the top of Everest but we ended up doing that easily! In fact we "virtually" climbed the biggest five mountains in the world plus the famous Three Peaks in the U.K."says Odette Mould who runs Harry's Rainbow. Odette continues, "I was personally exhausted but totally exhilarated by my hour of climbing at the Peace Pagoda, and it was amazing to see others follow my suit and get out in the fresh air for their stair climbs too. All together we climbed over 16,000 flights of stairs which is over 45,000 vertical metres of climbing!"
"The trick is to come up with something that challenges people and also gives them a goal to aim towards as one big team," says Claire from energie Fitness. "Whilst people were climbing the stairs we were with them every step of the way over a zoom link that they were given just before their allotted time to climb began. That way we could chat, encourage, cheer in and share laughs as the guys and girls did their climbs. Over the two days we had so much fun. Our next charity event will be to help raise funds for the Milton Keynes Hospital and we will be asking the public to join us for a whole weekend of fun fitness classes with opportunities to win amazing prizes."
To get a feel for the fun and atmosphere on the two day stair climb challenge see the video in the link below.